Trumbull prosecutor wants murderer labeled a pest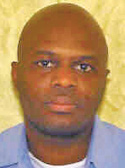 ---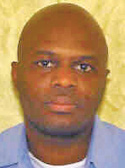 Photo
Convicted murderer has filed more than 28 legal documents
By Ed Runyan
WARREN
The Trumbull County prosecutor's office is asking a judge to give convicted double murderer Eric Porterfield another unflattering title: vexatious litigator.
Vexatious litigator means Porterfield, 40, formerly of Coit Street, is a pest to the legal system, having filed more than 28 motions, petitions, responses, affidavits, notices of appeal and letters.
Having spent the past 12 years in prison for killing two men during a robbery in June 2000 in Newton Township, Porterfield isn't in a position to hurt anyone anymore.
But he has taken full advantage of his right to file legal documents every chance he gets regarding his case.
He has argued that he got ineffective assistance from his attorneys, asked several times to rescind his guilty plea — even eight years after first pleading guilty; and asked the court to rescind court costs; among many other filings.
He has filed appeals numerous times with the 11th District Court of Appeals. Only one of those was successful, but even that was overturned later by the Ohio Supreme Court. Porterfield is serving two life sentences with a minimum of 53 years behind bars.
LuWayne Annos, an assis-tant Trumbull County prosecutor, said Porterfield's filings included two motions to withdraw his guilty plea and three motions for resentencing, "despite the fact that the Ohio Supreme Court settled both issues in 2005."
"The size of the record before Judge [W. Wyatt] McKay is becoming unwieldy," Annos wrote in her filing, adding that the prosecutor's office has "spent countless taxpayer- supported hours just reviewing past documents to ascertain whether Porterfield's newer filings are repetitive of older ones. It is high time the court erect barriers to these abuses," Annos said.
Under Ohio law, if a judge would declare Porterfield a vexatious litigator, Porterfield would then need permission from a judge in Trumbull County before he filed any other motions or appeals.
The purpose, Annos said, quoting from an earlier court case, is to "prevent abuse of the system by those persons who persistently and habitually file lawsuits without reasonable grounds and or otherwise engage in frivolous conduct in the trial courts of this state."
If Porterfield were deemed a vexatious litigator, he would be the third criminal defendant in the county given the title, all within the past 18 months. Two others from Trumbull County have the title for civil matters.
In all, there have been 122 people given the title in Ohio since 1997.