Zoldan: Phantom fireworks lack power for Boston bombs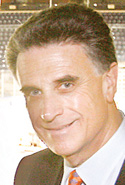 ---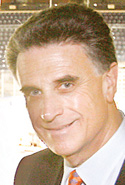 Photo
YOUNGSTOWN
The fireworks Tamerlan Tsarnaev, the 26-year-old deceased suspect in the Boston Marathon bombings, bought in a Phantom fireworks store were insufficient to trigger those bombs, according to Phantom's president and chief executive officer.
Tsarnaev bought two "Lock and Load" reloadable mortar kits, paying cash for them at Phantom's store in Seabrook, N.H., on Feb. 6, Bruce Zoldan, president and CEO of the Youngstown-based Phantom, confirmed Tuesday.
Each kit is priced at $199.99. Tsarnaev got one device free after paying full price for one.
"Absolutely not by themselves" could those two devices have caused the April 15 explosions of two pressure-cooker bombs near the Boston Marathon finish line, Zoldan said.
"There's not enough powder," in those devices to ignite the bombs, he added.
"We doubt that the product, itself, was used in the homemade-bomb devices," Zoldan said.
However, he said: "We're not 100 percent sure of that. We're working closely with the FBI, and we'll get an analysis of what material was used in the bomb-making."
The Phantom kit contains a mortar tube and 24 shells, which burst into a display after being fired 150 to 200 feet aloft.
If Tsarnaev, who was killed early Friday in a gun battle with police, and his surviving brother, Dzokhar, 19, who was captured Friday evening in a boat in Watertown, Mass., had used or tested Phantom's product, they probably found it was ineffective for their terrorist purpose, Zoldan said.
An FBI affidavit, filed in support of the criminal charges against the younger Tsarnaev, said "low grade explosives" were used in the bombs and that a "large pyrotechnic" was found in Dzokhar's college dormitory room.
Tamerlan Tsarnaev used his real name when he made the fireworks purchase, and his driver's license was scanned into the store's records, Zoldan said. However, his image could not be recovered from store video, because the video is only retained for 60 days, Zoldan said.
Phantom scans driver's licenses of customers in all of its stores so it can send catalogs of its products to them and supply information to law enforcement when that need arises, Zoldan said.
On Thursday, the FBI called Phantom and asked the company to review its sales records, Zoldan said.
Phantom's security chief, Robert Kroner, is a former Youngstown FBI agent, who works closely with his former FBI colleagues, Zoldan observed.
Phantom sells its products to help Americans celebrate Independence Day and other special occasions, Zoldan said.
"We're obviously sad that we have individuals living in this country that are enjoying the freedom of America and that they would want to use, or misuse, our product to harm innocent people," Zoldan said.
"We obviously need to band together to do everything we can to stop this," Zoldan said. "The fireworks industry will do what it can to minimize this" in the future, he added.
Phantom's name came up in a would-be terrorist case two years ago.
In his attempt to explode a bomb in a parked SUV on May 1, 2010, in New York's Times Square, Faisal Shahzad, a Pakistani-born U.S. citizen, bought some Phantom firecrackers for inclusion in the device, which did not explode.
William Weimer, Phantom vice-president, said he believes that the firecrackers found in the SUV were intended, when lit, to start a chain reaction with other firecrackers and cause a fire, which was supposed to ignite the gasoline and propane inside the vehicle.
But Weimer said the plan was flawed because the consumer grade fireworks used do not contain sufficient explosive material for a chain reaction.
Shahzad had purchased those M-88 firecrackers and other devices in a Phantom store in Matamoras, Pa., about 80 miles from New York City, where he was captured on store video, Zoldan said.
Phantom provided that video to the FBI before his arrest, and Zoldan believes that video was instrumental in the arrest.
Phantom executives received a framed letter from FBI Director Robert Mueller commending the company for its prompt assistance in the apprehension of the would-be Times Square bomber.
Shahzad was arrested May 3, 2010, at New York's John F. Kennedy International Airport as he boarded a Dubai-bound plane, en route to his final destination: Islamabad, Pakistan.
Shahzad pleaded guilty to a 10-count indictment, including charges of attempted terrorism and conspiracy to use a weapon of mass destruction, and was sentenced to life in prison without parole.
Terrorists find Phantom online because the company has used the domain name "fireworks.com" since the infancy of the Internet, Zoldan said.
Phantom has 68 stores nationally.
More like this from vindy.com