New downtown business group meets for first time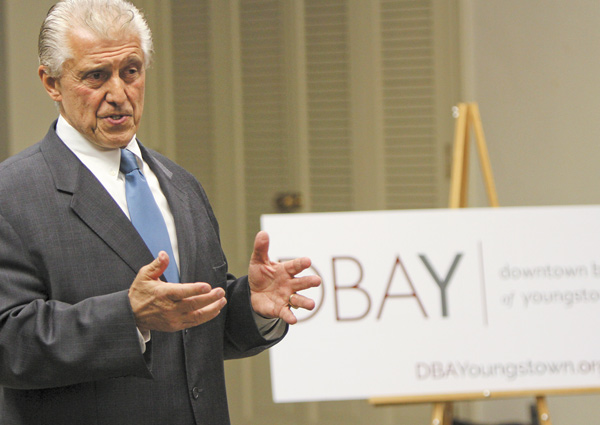 ---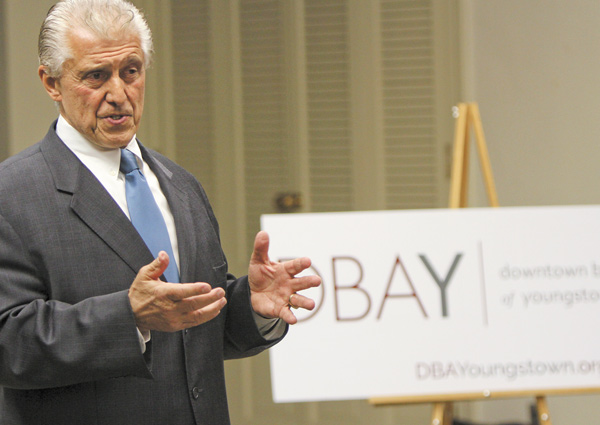 Photo
Youngstown Mayor Charles Sammarone speaks at the inaugural meeting of the Downtown Business Alliance of Youngstown at the Ohio One Building, 25 E. Boardman St. The mayor endorsed the alliance at the meeting, saying a team effort is needed to further growth in the city's downtown.
YOUNGSTOWN
Downtown business owners and city officials met to discuss what needs to be done to further grow that area of Youngstown.
Members of the Downtown Business Alliance of Youngstown, a group of downtown business-district stakeholders, had its inaugural meeting Tuesday in the second-floor auditorium of the Ohio One Building, 25 E. Boardman St.
The group has about 35 paid members. About 25 people showed up at Tuesday's meeting.
DBAY's focus will be on retaining and helping grow existing downtown businesses, encourage new ones to locate there, build a working relationship with city government and focus on key areas such as parking, cleanliness and marketing.
The group received the endorsement of Mayor Charles Sammarone, who addressed DBAY at the meeting.
"You're like a neighborhood watch for downtown," he said. "Government cannot do everything that needs to be done by itself. It needs to be a team effort. We need a downtown group. We've had them before, but they've fallen apart."
Richard Hahn, president of Keynote Media Group LLC and a member of DBAY's steering committee, said downtown business owners "realized we could work together. It's a great opportunity to get things done. To make this [successful], we need to work together and with the city. This organization will be successful because of the individuals who are engaged in this."
The group also wants to add more downtown business owners to its ranks.
"We'll go door-to-door to let business owners know we're here," Hahn said.
Sammarone said police presence downtown is "very important," and if business owners experience a problem, they should call the police department immediately.
DBAY also is a component of Youngstown CityScape, a grass-roots organization committed to revitalizing downtown and the city's gateways largely through beautification, educational and historic-preservation efforts.
The annual membership is $50 to $100. To date, every member has joined at the $100 level, said Sharon Letson, CityScape's executive director.
Membership forms can be found on the group's website, dbayoungstown.org.