Business Women crown Woman of the Year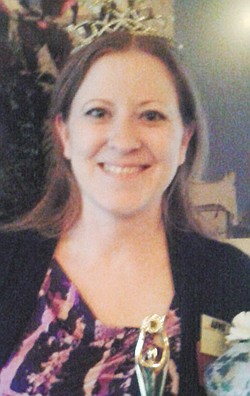 Photo
CANFIELD
Mill Creek Chapter of American Business Women's Association recently crowned its 2013-14 Woman of the Year, Mandy Codespote of Canfield.
Codespote has been a member of the chapter since 2008 and has served on numerous committees. Her mother, Judy Codespote, is her mentor.
Codespote lived and worked in the area during her high school years. After graduation, she moved to Los Angeles, where she was a vault teller for National Bank of California and worked in the Victims of Crime Assistance and Medicaid Department. After moving to Nashville, she worked for Med-Assist and then moved to Las Vegas, where she worked in the VIP Department for Bally's and Paris Hotel and Casino.
She returned to Canfield six years ago and works for CNAC, the finance company for J.D. Byrider. She is a part-time disc jockey for Shooting Star Mobile DJs, which is owned and operated by her mother and brother, Cody, of Nashville.
She will represent the chapter at the fall convention in St. Louis.