Trash pickup resumes as strike ends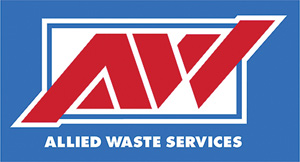 ---
By Danny Restivo
Youngstown
Garbage-collection customers of Allied Waste can expect regular service to resume today as workers have ended their strike without a negotiated contract.
Residential and commercial drivers, as well as landfill workers for Allied Waste/Republic Services, said they would return to work by early today.
Ralph Sam Cook, secretary- treasurer for Teamsters Local 377 of Youngstown said that talks between the union and management would resume Tuesday and Wednesday.
"We just thought it was best for the workers, the company, and the community to get back to work," Cook told The Vindicator's broadcast partner, 21 WFMJ-TV, on Sunday.
Landfill workers for the company began a strike March 28 over contract disputes, before truck drivers went on a sympathy strike last week in support of them.
Late last week, Allied Waste of Toledo filed a federal lawsuit against the Teamsters of Youngstown, claiming the union was violating federal labor law.
Many of the 106 workers who first went on strike March 28 had returned to work April 3, but negotiations between Republic, one of the largest sanitation-services companies in the country, and members of Teamsters Local 377 produced little results last week.
The work stoppage had threatened to disrupt trash-collection service indefinitely.
"We are pleased to announce that all of our employees will return to work this evening," Doug Dunn, general manager of Republic Services/Allied, said in a statement Sunday.
"We appreciate the patience our customers demonstrated during the past week. Crews will work throughout the week to service all of our customers' waste and recycling needs," he said.
The company provides waste-management services for a number of businesses and neighborhoods in the Mahoning Valley.
Although both economic and noneconomic issues are at the heart of the strike, Cook stressed that Local 377 is striking over what it calls unfair labor practices.
He said pension issues remain at the center of the dispute.
According to the union, workers are angry over a proposal to shift their retirement benefits from the faltering Central States Pension Fund to a 401(k) program. Central States is expected to be insolvent by 2023, but the workers claim their benefits would be severely decreased if they agree to a switch.