April Hauser, Brett Grabman set May wedding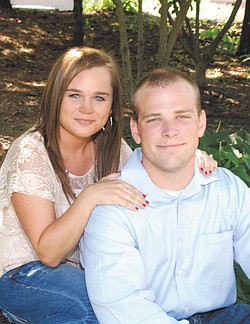 Photo
April R. Hauser and Brett A. Grabman
The engagement of April Rose Hauser and Brett Andrew Grabman is being announced by their parents.
Gerald and Marilyn Hauser of Andover, Ohio, are parents of the bride-elect. Parents of the future groom are Eric and Pamela Grabman of Boardman.
Cornerstone Presbyterian Church in Boardman will be the setting of the May 18 wedding ceremony. A reception will follow at Drake's Landing Banquet Center in Canfield. Invitations will be issued.
The couple earned bachelor's degrees in criminal justice from Youngstown State University.
The future bride is studying for a juris doctorate at the University of Akron School of Law.
The prospective groom is a police officer for both the Lordstown and Lisbon police departments.