YSU Metro College offers foreign language classes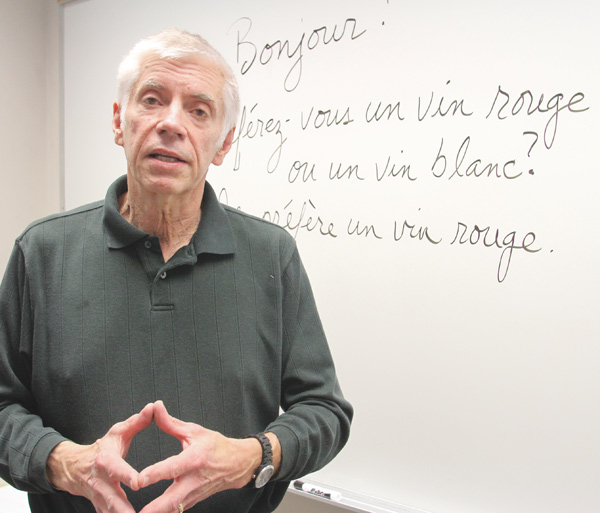 ---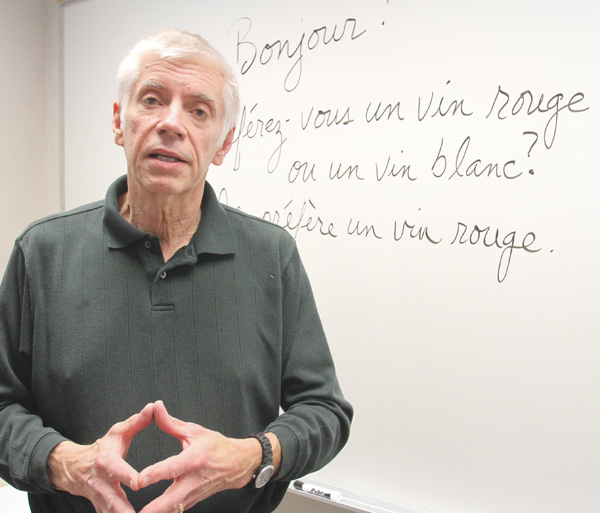 Photo
Ron Saffell talks about the conversational French course he teaches at Youngstown State University's Metro College in Boardman. Spanish, Italian and Arabic also are taught at the Southwoods Commons location.
By Denise Dick
BOARDMAN
If you're thinking about travel to a foreign land, trying to impress people you meet at parties or just want to learn a new skill, the Youngstown State University Metro College offers courses in foreign languages.
Courses in Arabic, French, Italian and Spanish are taught evenings at the college in the Southwoods Commons off of Market Street.
Ron Saffell teaches conversational French there one evening per week. Each class lasts about two hours.
For the class that wraps up this month, only two students enrolled, and Saffell believes people are missing an opportunity.
"It's a practical language to learn," he said. "Canada is our biggest trading partner."
It's also one of the working languages for the United Nations, the International Red Cross and the North Atlantic Treaty Organization, Saffell said.
Lorie Taylor of North Lima is one of the two students in Saffell's class. Her daughter speaks French for her job with the Department of Defense in Washington, D.C.
"When we go visit her, our favorite place to go to eat is this little French restaurant, and she can rattle off the things on the menu," she said.
Taylor wants to be able to chat in French with her daughter. She plans to visit her this month.
"Ron is a great teacher," she said. "Four weeks ago, the only foreign language I knew was 'taco.'"
A few weeks in, Taylor was writing paragraphs in French.
She studied Spanish in high school and that helped her with concepts such as verb conjugation and feminine versus masculine forms for words.
But she still had to get used to the nasal sounds that permeate French pronunciations.
"Your Spanish is creeping in," Saffell cautions as she reads a paragraph she's written describing a visit to Bordeaux.
Taylor, who practices her new-found language skills on her coworkers, said the Metro College provides a great location for people living in Poland, Canfield or Boardman. It requires a commitment of two hours weekly class time and costs between $149 and $169 depending on the time of registration. The next round of classes begins this fall.
"It really is a beautiful language," Taylor said.