Youngstown to crack down on curfew violations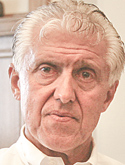 ---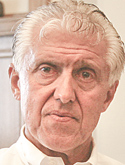 Photo
YOUNGSTOWN
The city plans to crack down on minors violating the curfew, once school ends June 6, and also urges parents to know the whereabouts of their children.
"If you don't know where your kids are, they can get in trouble," said Mayor Charles Sammarone. "Crime goes up in the summer. We want to make sure kids are safe and not getting into trouble."
As it did last year, the police department will focus this summer on enforcing the city's curfew law.
Those under age 18 are not permitted to be on streets and sidewalks between 11 p.m. and 5 a.m. unless accompanied by a parent or guardian. Also, parents and guardians of youths charged with violating the curfew can be charged.
The city may make the start of the curfew earlier for younger children, Sammarone said.
Though the city can focus on curfew enforcement, it ultimately is the responsi-bility of the parents of minors to know where their kids are at all times, Sammarone said.
"Parents have to be involved," he said. "We can only do so much. At the end of the day, it's up to parents to make sure their kids are doing the right thing."
The mayor said a March 17 column written by Bertram de Souza, a Vindicator columnist and editorial page writer, about a Warren car accident that killed six, including five kids either 14 or 15 years old, led him to push for the campaign, called "Do You Know Where Your Children Are?"
Parents should not only know the physical location of their children, but also what they're doing online because of the rise in cyberbullying and cyberstalking, and how they are doing academically, said Guy Burney, coordinator of the city's Community Initiative to Reduce Violence.
"We'll have a prevention side of this with billboards and community meetings, and an intervention side with curfew sweeps," he said. "We don't want young people to be in the wrong place at the wrong time. It's about keeping your kids safe. Not that they're doing anything wrong or illegal, but sometimes something bad can happen that's beyond their control."
The city plans to officially unveil the initiative at 10:30 a.m. today at a press conference in city council chambers at city hall, 26 S. Phelps St.