YSU's Williams wants to make big plays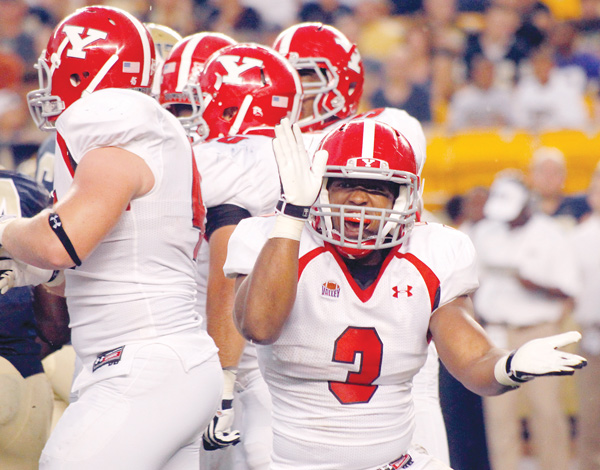 ---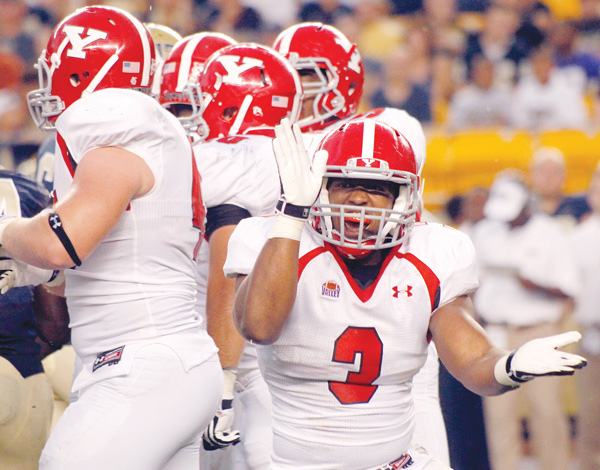 Photo
Youngstown State linebacker Teven Williams (3) played well two years ago as a freshman, then plateaued last season. This season, he and coach Eric Wolford agree that he is expected to do more.
By Joe Scalzo
YOUNGSTOWN
Youngstown State linebacker Teven Williams wasn't expected to be an impact player as a true freshman two years ago, but he was.
Williams was expected to be an impact player last season, but he wasn't.
Whether last year's problem was production (his statistics decreased as his starts increased) or just perception (while he wasn't great, he wasn't bad, either), head coach Eric Wolford wants one thing from Williams — more.
"We expect big things from Teven," Wolford said. "He played well as a freshman, but last year he probably didn't have the stats he needed to have.
"We expect more from him."
Williams' response?
"I always want more out of myself," he said. "I'm my biggest critic. So the high expectations from everyone else goes hand-in-hand with the ones I have from myself."
After breaking into the starting lineup in Week 4 as a freshman — he took over the middle linebacker spot from a senior team captain (John Sasson) who had led the team in tackles the year before — Williams finished the 2011 season with a team-best 67 tackles and made the Missouri Valley's all-newcomer team.
Williams still led the team with 63 tackles last season, but he failed to make many impact plays. He had just one sack. He didn't force a fumble (or recover one). He didn't intercept a pass. And his four tackles-for-loss were tied for fifth-best on the team.
"I want more TFLs [tackles-for-loss], more big plays," Williams said. "You're always measured by how close you are to the ball after each and every play. I definitely want to get my tackles up, my numbers up, but it's a team.
"As long as everyone on the defense is doing his job, we're going to be a force to be reckoned with."
At 5-foot-11, Williams, a former teammate of Ohio State quarterback Braxton Miller at Huber Heights Wayne, will never be an imposing physical presence. But he's gotten stronger each year, crediting trainer Mike Cochran for his cartoonish biceps.
"He's done a great job bringing everybody's bodies along," Williams said of Cochran.
And now that the Penguins are in their second year in Joe Tresey's defense, Williams believes they're playing faster and better.
"He's able to coach the little things that he wasn't able to coach last year because it was his first year installing the defense," Williams said. "Everybody's building on what they did last year and looking to improve every day."
That starts with Williams, Wolford said.
"My feeling is, he's kind of that lawdog between the tackles," Wolford said of Williams. "He needs to make sure they're not running up the middle on us."