Kristen Nespeca, Daniel Sorbo are engaged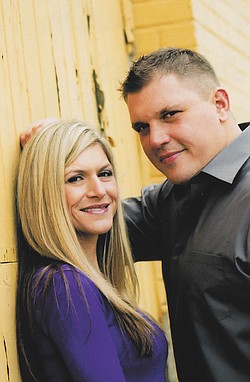 Photo
Kristen Nespeca and Daniel Sorbo
May 4 has been chosen as the wedding date for Kristen Francine Nespeca and Daniel Andrew Sorbo, both of Boardman.
Announcing the engagement are the parents of the bride-elect, Janet and Neil Guerrieri of Boardman and David and Susan Nespeca of Poland. The future groom's parents are Paul and Jean Henry of New Castle, Pa.
The couple will exchange vows at 1:30 p.m. at Holy Family Church in Poland. An evening reception will follow at Avion on the Water in Canfield. Invitations will be issued for both.
The bride-elect is attending Youngstown State University and pursuing a bachelor's degree in education and sociology.
The prospective groom earned a bachelor's degree in history from Slippery Rock University. He is a salesman at Greenwood Chevrolet in Austintown.