Shioma Gordon, Dominic Zinghini to wed in May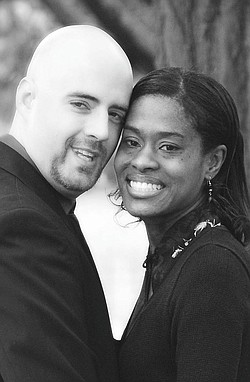 Photo
Shioma Grodon and Dominic Zinghini
Shioma Gordon of Warren and Dominic Zinghini of Fair Port Harbor, Ohio, are engaged.
Joan Campbell of Warren, mother of the bride-elect, and Dominic and Diane Zinghini of Girard, parents of the future groom, made the announcement.
The couple are planning a 1 p.m. wedding ceremony May 25 at New Life Christian Fellowship in Girard with a reception following at Ciminero's Banquet Centre.
Invitations will be issued.
Miss Gordon received a bachelor's degree in criminal justice from Kent State University. She is a sales representative for West Corp. in Niles.
The future groom received an associate degree in electronic engineering from ITT Technical Institute. He is an electronic technician for EMX in Cleveland.