Miss Epperson, Mr. Fulytar plan June ceremony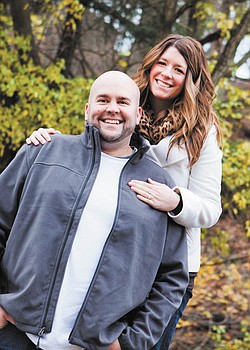 Photo
Tim Fulytar and Jamie Epperson
The engagement of Jamie Epperson and Tim Fulytar, both of Hubbard, is being announced by their parents.
The parents of the bride-to-be are Laurie Catanese Epperson of Mississippi and Lanier Epperson of Hubbard.
Parents of the prospective groom are John and Judy Fulytar, also of Hubbard.
The exchange of vows will take place at an afternoon ceremony in June at St. James Meeting Place in Boardman Park. A reception will follow at Squaw Creek Country Club in Vienna. Invitations will be extended.
Miss Epperson earned a bachelor's degree in respiratory therapy from Youngstown State University. She is a registered respiratory therapist for Humility of Mary Health Care Partners.
Her fianc is a supervisor for Colonial Metal Products in Pennsylvania.