Mooney's Heard transferring to Kentucky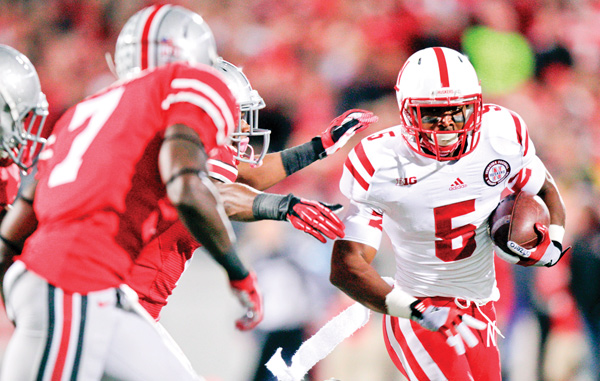 ---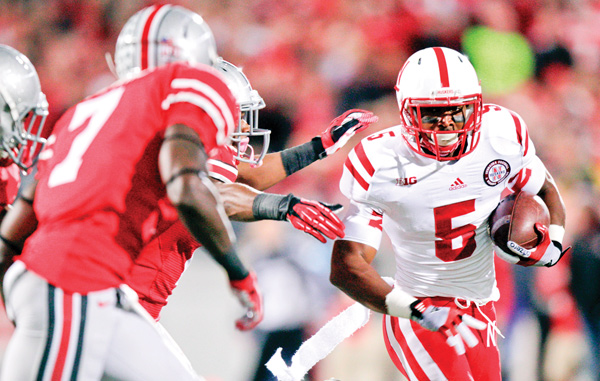 Photo
Two months after he announced he was leaving Nebraska, Cardinal Mooney graduate Braylon Heard (5) revealed that he will be transferring to Kentucky, where Mark Stoops, another Mooney alum, is head football coach
By Joe Scalzo
Mark Stoops is adding another Ohio thoroughbred to his Kentucky stable.
More than two months after announcing he was leaving Nebraska, Cardinal Mooney High graduate Braylon Heard said he will transfer to Kentucky, choosing the Wildcats over several interested teams, including the perceived front-runner, Pitt.
"It's cool to be close to home and playing in the SEC," Heard said. "I mean, who wouldn't want to play for Coach Stoops in the SEC?"
Heard, an All-Ohio running back at Mooney, played running back at Nebraska as a freshman, briefly switched to cornerback the following spring, then moved back to running back last fall, where he rushed for 348 yards and three TDs. When the coaches asked him to move to wide receiver in the offseason, Heard opted instead to transfer, leaving one Mooney graduate (Nebraska coach Bo Pelini) for another (Stoops).
Mooney assistant Chris Amill, who has been close to Heard for more than a decade, said distance played a role, too. Heard's family has been to just two Nebraska home games in two years. He said the speedy Heard (5-foot-11, 185 pounds) preferred Kentucky to Pitt because the Wildcats will play in a shotgun spread. Panthers coach Paul Chryst, meanwhile, has a background of using big backs in a pro-style offense, ala Wisconsin.
"A lot of people thought this was a done deal, that he was going to Kentucky no matter what, but it really wasn't," Amill said. "It was a hard decision for him, just like it was a hard decision to transfer.
"He wanted to make sure he made the right choice."
Heard is finishing this semester in Lincoln and isn't sure when he'll arrive at Kentucky. He'll need to sit out this season due to NCAA transfer rules.
"Even though I'm not playing I [will] make sure I'm doing whatever I can to help the team get better," he said.
Amill thinks the time will benefit Heard.
"He'll get familiar with the campus and learn the schemes," he said. "He gets a year to really focus on school and has two years left. Hopefully he can learn the ins and outs of the new system and be ready to play [by then]."
Heard is the second Cardinal to choose Kentucky over Nebraska in the past few months, joining senior Marcus McWilson, who verbally committed to the Cornhuskers last year only to sign with the Wildcats in February.
"You get the right coach in place, you can turn a program around pretty fast," Amill said of Kentucky. "Kids see what Mark is doing and want to play for him. He's coached coast-to-cast and been successful wherever he's been."
When asked if he has a departing message to Nebraska and its fans, Heard said, "Just that I appreciate everything they did for me."