Girard AD Cappuzzello set to retire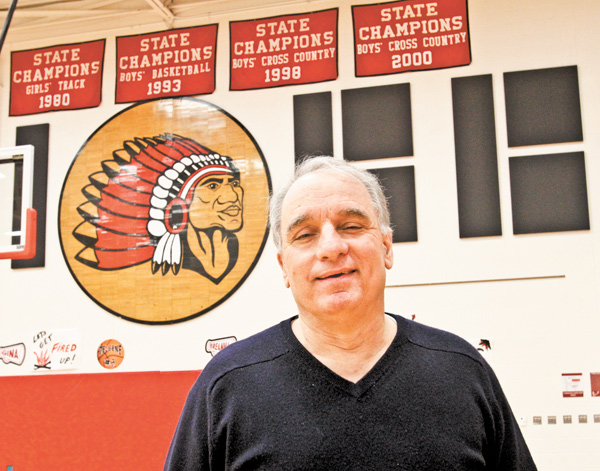 ---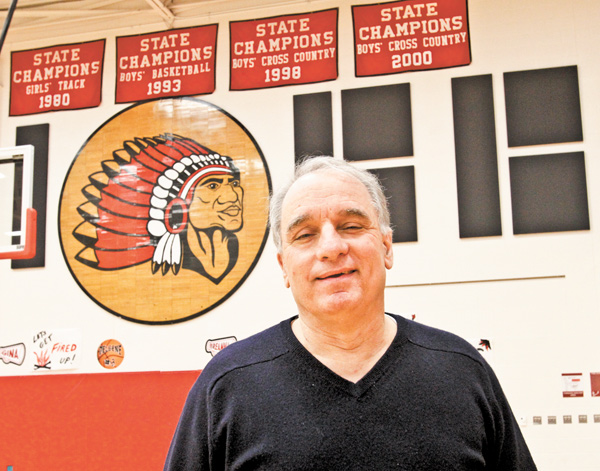 Photo
Girard High athletic director Joe Cappuzzello will retire in July after 39 years in the school system, including the last 16 as athletic director.
GIRARD
Having to approach and escort a fan who was ejected by an official during a basketball game was probably one of the least pleasant moments of Joe Cappuzzello's job as athletic director.
But that may not have been as difficult as Cappuzzello's early years in the position at Girard High School, where he handled multiple duties that covered the gamut from integers to innings and decimals to the dugout.
The 62-year-old Cappuzzello will retire in July after 39 years in the school system, including the last 16 as athletic director.
At one time, the Girard native was teaching math and coaching three sports, while also serving as assistant AD.
"That's something that couldn't be done today because of all the demands that are put on the coaches and the expectations of sports being almost year-round," he said.
After a day in the classroom, if Cappuzzello wasn't coaching, he could be found assisting Ed Matkovich, the athletic director at the time.
Even after he became the full-time AD, Cappuzzello was still teaching.
"That was hard because of the time wasted with interruptions, both at the door and from telephone calls," he said. "It was difficult because teaching math requires concentration. There are always kids who need help, so I was getting a little frustrated trying to teach and being A.D., plus still coaching a little bit."
When the district's board of education gave approval, Cappuzzello became GHS' first full-time athletic director.
A transition was negligible because Cappuzzello understood the structure of the position, having dealt with ticket-managing, money and scheduling.
"I always scheduled my own baseball, even when I wasn't the assistant AD," Cappuzzello said of his 16 years as baseball coach.
"I had a good understanding of what it was to be an AD, but the harder part was being responsible for all the programs and coaches and wanting to do what's best for the kids."
To achieve that, a major task was coordinating the programs.
"How could we give the kids the most opportunities to do as much as they possibly can?" Cappuzzello wondered. "Over the years, some of the big issues were, 'Could a kid play two sports at the same time?' or 'How do you give a cheerleader an opportunity to play a sport and be a cheerleader?' "
Trying to reach those objectives and satisfy coaches at the same time required a delicate balancing act.
"You want all the coaches to be selfish [want their sport to be successful], yet to understand that you don't want to deprive a kid an opportunity to be all they can be," Cappuzzello said. "That's the hardest challenge."
Cappuzzello said that athletics keeps kids in school and, hopefully, helps them do better.
"It's just one more tool [in the arsenal] that we need to encourage kids, especially in a society where sports sometimes seems to take precedence, in people's minds, over the reality that their child is going to have to go out and take care of himself or herself in the future.
"Everyone thinks their kid is going to get that 'quick fix' in athletics and the truth is, they're not. People don't like hearing that."
Cappuzzello's biggest moment was as assistant AD when Girard won the 1992-93 state Division II boys basketball championship under coach Bob Krizancic, who ironically, just took Mentor to the Division I crown.
"That was a tremendous accomplishment," Cappuzzello said in looking back 20 years. "That was really something."
As baseball coach, Girard lost in the 1986 regionals to Akron St. Vincent-St. Mary, which eventually won state.
"I thought we played a great game against a really good team," Cappuzzello said. "I was extremely disappointed, but proud that we competed against the best team in the state. That was certainly enjoyable."
On a more recent issue, Cappuzzello said he's totally against separate tournaments.
"The process should be about getting the schools into the proper divisions," the outgoing AD said. "This is a difficult process just like trying to form new leagues. Every school wants to be the biggest school in the smallest division. I often wonder who would be playing who if there weren't any state playoffs. Would coaches and school systems challenge themselves to play the best whenever possible or would they be content to win all their games because the teams they play aren't as good? We as educational leaders should be able to get it correct."
He closes the public-private forum with this: "For all the coaches who have coached both at public and private schools, I wish I had a tape recorder for all their comments from when they were on alternate sides of the two-sided tournament coin debate."
On a personal level, Cappuzzello illustrated a lesson that could last a lifetime.
The example involved his daughter.
Averaging about a minute a game as a senior in basketball, she balked at staying on the squad.
"I asked if the team is better with her on it and she said that no one works as hard as her," Cappuzzello said. "She said the kids ask her why she practices so hard when she knows she's not going to play. She said that, by her challenging teammates, the team is better for it."
Of what is the outgoing AD most proud?
"As much as I stress athletics as being important, I don't put it above academics," he said. "I'm out there pitching, all the time, for great facilities, for being able to do as much as we can, athletically. But I don't ever want it to be seen, from my perspective, that it's more important than academics because it's not. In our society, we have to use it as a tool to try to encourage kids."