Ex-congressman Wilson continues recovery in rehab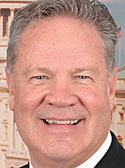 ---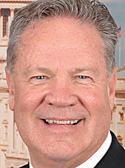 Photo
YOUNGSTOWN
Former U.S. Rep. Charlie Wilson, who suffered a stroke Feb. 21, is out of the hospital and on the road to recovery.
Wilson "is doing much better," his family wrote in a statement to The Vindicator. "He is currently in a rehabilitation facility in Florida and continues to make progress each day. The family appreciates the continued prayers and support."
Wilson, a Democrat from St. Clairsville, was vacationing in West Palm Beach when he had a stroke. He was taken for medical treatment to JFK Memorial Center in that city.
When first hospitalized, Wilson was in a medically induced coma and in critical condition.
Wilson was removed from the hospital's intensive-care unit a month ago but continued to receive treatment there.
Wilson, 70, recently was moved to a rehabilitation facility in the West Palm Beach area as his condition improves.
Wilson served four years in the U.S. House before losing in 2010 to Republican Bill Johnson.
Johnson, of Marietta, also beat Wilson last year for the seat in a rematch.
The congressional district includes all of Columbiana County and the southern portion of Mahoning County.
Before his 2006 election to Congress, Wilson served eight years in the Ohio House and two years in the state Senate.
Before the stroke, Wilson had expressed interest in seeking the Democratic nomination for state treasurer in 2014, but hadn't committed to being a candidate.
More like this from vindy.com