Penney's CEO challenge: Is the company fixable?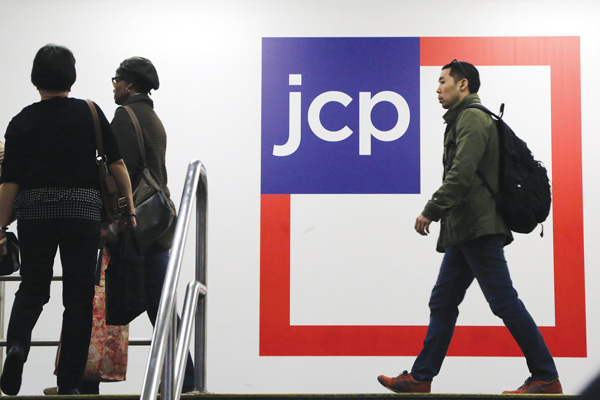 ---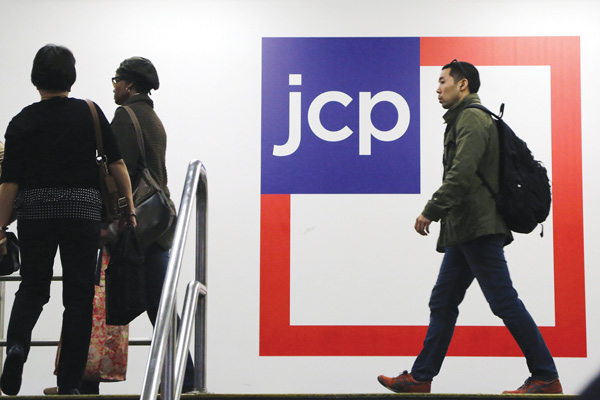 Photo
Customers arrive at a J.C. Penney store Tuesday in New York. J.C. Penney is hoping its former CEO can revive the retailer after a risky turnaround strategy backfired.
By ANNE D'INNOCENZIO
AP Retail Writer
NEW YORK
There won't be an easy fix for J.C. Penney — if it is even fixable.
As Mike Ullman takes the reins again less than two years after his departure, he faces a Herculean task to undo the mess left by his predecessor, Ron Johnson, who was ousted Monday. With the department stores in the middle of a disastrous overhaul that has driven away shoppers, the 66-year-old Ullman, a Canfield native, has to figure out quickly what parts of Johnson's legacy to keep and what to trash.
The overarching question is whether the century-old retailer can be saved at all. Very few retailers have recovered from sales declines of 25 percent in a single year that Penney suffered under Johnson's watch. On Tuesday, the retailer's stock price dropped more than 12 percent to a 12-year low of $13.93 as investors' worries escalated about Penney's future.
"Ullman can't go back to the old ways, but he can't do what Ron Johnson did," said Ron Friedman, head of the retail and consumer products group at Marcum LLP, a national accounting and consulting firm. "I think there will be a combination of the two. But he has to make some quick moves."
Apparently, the company's board of directors felt Ullman, who served as Penney's CEO for seven years and is known for strong relationships with suppliers and calm, steady execution, would be the best choice to secure the company's future right now.
The board's firing of Johnson, the mastermind behind Apple Inc.'s successful retail stores who held the Penney job for 17 months, comes after a growing chorus of critics called for Johnson's resignation as they lost faith in his aggressive overhaul. The rapid-fire changes included getting rid of coupons and most discounts in favor of everyday low prices, bringing in new brands and remaking its outdated stores. Johnson's goal was to reinvent the stodgy retailer into a mini-mall of hip specialty shops.
Penney's loyal shoppers in search of deals went elsewhere, and the chain didn't attract the younger and more-affluent shoppers Johnson coveted. Now the 1,100-store chain is burning through cash.
In the past year, the company lost nearly a billion dollars and saw its revenue tumble nearly $4.3 billion to $12.98 billion. Customer traffic dropped 13 percent from the year before. Such deep sales declines have continued into the current quarter even as Johnson has added back some sales events and coupons since early this year, according to analysts.
Some speculate that Ullman may ditch the everyday-price strategy and ramp up the return to discounting and coupons to get shoppers back in the store. But that still will be an expensive move.
Ullman also will have to find ways to boost employee morale amid severe head-count reductions of nearly 30 percent.
Whatever Ullman ends up doing, analysts expect him to be thoughtful and deliberate in his moves. That's a big difference from Johnson, who was criticized for not testing his strategies in a few stores, particularly the pricing plan.