Connie Hathorn seeking retirement and rehiring as superintendent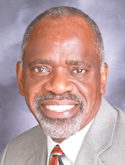 ---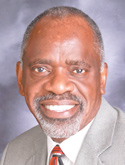 Photo
By Denise Dick
YOUNGSTOWN
City schools Superintendent Connie Hathorn will retire and is seeking re-employment to the post.
The school board will conduct a public meeting on the issue of Hathorn's proposed employment as a retiree at 5:30 p.m. June 4 the board offices, 20 W. Wood St.
At 5:30 p.m. June 25, the board will meet at the board offices to act on Hathorn's proposed employment as superintendent after his retirement, according to a meeting notice sent Monday afternoon.
"Ohio Revised Code which requires such notice to be given not less than sixty (60) days before the Board's employment of Superintendent Dr. Connie Hathorn as a re-employed retiree, and which requires the Board to hold a public meeting on the issue of the proposed employment," the public notice reads.
Hathorn was hired as deputy superintendent in October 2010 and became superintendent in January 2011, replacing Wendy Webb, who retired. His contract, under which he earns about $132,000 annually, expires July 31, 2014.
Neither Hathorn nor Richard Atkinson, school board president, could be reached.
Hathorn is seeking to retire and be rehired after changes to the State Teacher Retirement System that include a provision that if members retire after July 1, they have to wait five years before receiving a 2 percent cost-of-living adjustment annually.
By retiring, Hathorn would be able to draw on his retirement and collect whatever the newly negotiated salary is.
If members retire before July 1, they won't receive a cost-of-living adjustment for one year, but then will receive the 2 percent adjustments after that.
Both Debra Mettee, Springfield superintendent, and Scott Weingart, West Branch superintendent, retired and were rehired at decreased salaries this school year by their respective school boards.
The city school board has evaluated Hathorn, giving him a lower score than last year based largely on the fact that the district remains in "academic watch" status.
But based on preliminary data, city school and state officials expect the Youngstown district to move up next year. The state report-card system is changing, but if it were the same, officials have said they believe the district would hit "continuous improvement" on the 2012-13 state report card. That's up one designation from the 2011-12 "academic watch" designation.
In evaluating the superintendent, the board gave Hathorn a 5 rating out of a possible 9.
Three board members — Rachel Hanni, Lock P. Beachum Sr. and Michael Murphy — didn't sign the evaluation, saying they thought the superintendent's rating should have been higher.
The members who did sign it — Atkinson, Marcia Haire-Ellis, Andrea Mahone and Brenda Kimble — said they based it largely on the fact that the district was in academic watch for a second year.
The board has approved Hathorn's school restructuring plan to provide more student choice, improve academics and reduce costs. The Youngstown Schools Academic Distress Commission also adopted Hathorn's plan, making it part of the district's academic-recovery plan.