Indians pound Price, snap skid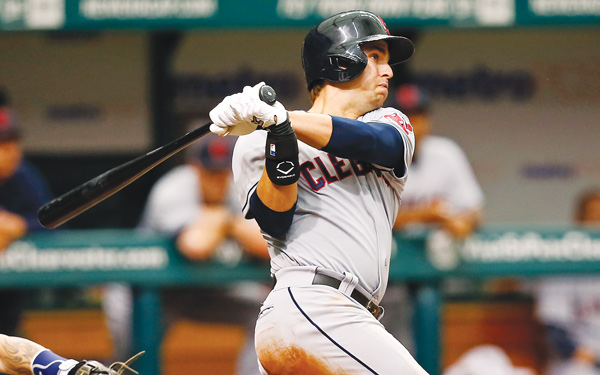 ---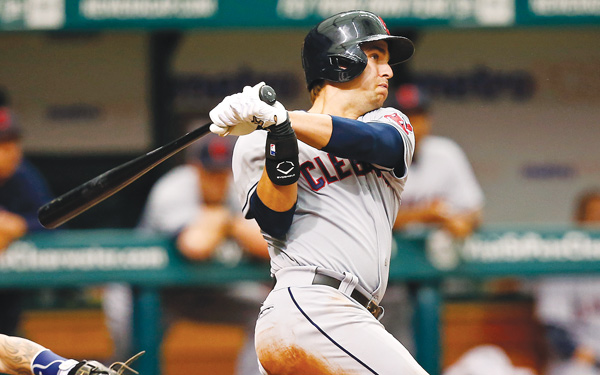 Photo
Cleveland Indians' Lonnie Chisenhall follows through on a three-run home run during the third inning of a game against the Tampa Bay Rays on Sunday in St. Petersburg, Fla.
Associated Press
ST. PETERSBURG, Fla.
Shut out in their previous two games, the Cleveland Indians faced a real tough task Sunday: Solve AL Cy Young winner David Price, a particular nemesis in recent years.
They did, in a big way.
Mark Reynolds and Lonnie Chisenhall hit three-run homers off Price, Justin Masterson pitched seven strong inning and the Indians hammered the Tampa Bay Rays 13-0 on Sunday.
"When you get this game figured out, let me know," Cleveland manager Terry Francona said. "We hadn't scored in two nights. We're facing the guy that won the Cy Young. He's good. We made him work. We gave ourselves chances early, which is good. And we cashed in on those, which is even better."
Reynolds homered twice. Carlos Santana had a career-high five hits, including a home run off Fernando Rodney and a pair of doubles. Michael Bourn also homered for the Indians.
Price (0-1) gave up eight runs, 10 hits and three walks in five innings. He had been 5-0 with a 1.64 ERA in six career starts against Cleveland.
Reynolds made it 4-0 with his big homer in the third inning and added a solo drive in the seventh off Kyle Farnsworth. Chisenhall's shot came in the fifth.
"We went 20-something innings without scoring a run," Reynolds said. "We had to score sometime. It just happened to be against him."
Masterson (2-0) allowed two hits against a team that's often tagged him. He was 1-7 with a 7.74 ERA in his previous 13 games against Tampa Bay, with the other win coming in 2008 when he was with Boston.
Masterson struck out eight, walked three and retired his final 13 batters. Joe Smith and Vinnie Pestano completed a four-hitter.
"The boys came out and they just bamboozled, just starting hitting some balls," Masterson said. "It was pretty cool to see. That's pretty much the testament. They played good defense, made some good plays out there, and they were just crushing balls. And they were putting runs on the board, and it makes the job on the pitcher a lot easier."