They're off, but not in the Valley
Published: 4/7/13 @ 12:00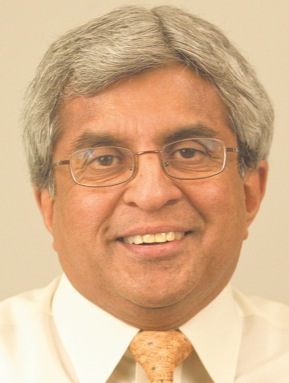 By Bertram de Souza (Contact)
There's a racino (horse-racing track and slots casino) opening on Tuesday — within driving distance of Austintown. It's called Thistledown and is owned by Rock Ohio Caesars LLC, a joint venture partnership between Rock Gaming LLC and Caesars Entertainment Corp.
Rock Gaming's owner is Dan Gilbert, who also owns the Cleveland Cavaliers and is founder of Quicken Loans.
Rock Ohio Caesars owns Horseshoe Casino Cleveland and Horseshoe Casino Cincinnati, both full-service, Las Vegas-style establishments.
More than $80 million was spent renovating Thistledown, which will offer live and simulcast horse racing, more than 1,000 video lottery terminals and year-round entertainment.
'Slush bar'
A news release offers this description: "Thistledown Racino is undergoing an $88 million renovation that will create a 57,000 square foot gaming space with a variety of dining and nightlife options including a Diner, two food court outlets, a lounge for racino guests and a slush bar."
The 89-year-old race track is home to the Ohio Derby and the Best of Ohio series. It is one of three thoroughbred racing tracks in Ohio.
To repeat: It's within driving distance of Austintown — as is Horseshoe Cleveland. Also within a tank's worth of gas (if you're into gas guzzlers) is Mountaineer Race Track and Casino in Chester, W.Va.; Presque Isle Downs and Casino in Erie, Pa.; The Meadows in Washington, Pa.; and, for good measure, Three Rivers Casino in downtown Pittsburgh.
Still don't get the picture? Pull out a map of northeast Ohio and western Pennsylvania, pinpoint Austintown, then locate all the race tracks and casinos within a comfortable drive.
Why Austintown? The township is to be the home of the $125 million Mahoning Valley Race Course and Hollywood Slots owned and operated by Indiana-based Penn National Gaming. The company also owns Las Vegas-style casinos in Columbus and Toledo.
And, Penn National is building a racino in Dayton.
But a not-so-funny thing has happened to the Austintown project: the Ohio State Racing Commission will not permit the starting gate to be opened.
The commission is made up of political appointees. Republican Gov. John Kasich appointed four of the five members, including Mark Munroe, chairman of the Mahoning County Republican Party. Former Gov. Ted Strickland, a Democrat, appointed one member.
The commission has refused to sign off on Penn National's construction plans for the Austintown racino. The point of contention is the race track seating. The commission is demanding at least 1,000 enclosed seats, while Penn National's last proposal was for 518 indoor seats with views of the track, 242 indoor seats without track views and 650 outdoor seats.
The racing panel members told the gaming giant that they want another 650 seats enclosed.
Penn National officials warned that it would take a major reconfiguration of the 186-acre site off state Route 46 near the Interstate 80 interchange. The site is the former Centerpointe property and cost $4.6 million.
Penn National is investing $250 million in the project: $100 million for the casino, which will feature 1,500 slot machines, restaurants, entertainment facility and retail businesses; $25 million for the race track for thoroughbred racing, grandstand and stables; $75 million to relocate its Beulah Park track near Columbus and $50 million for a licensing fee to the state lottery commission.
Opening's delay
Company officials have said that meeting the racing commission's demand could delay the opening of the racino, scheduled for the first half of 2014, at least six months.
Six months is a lifetime — given that the Mahoning Valley residents are being pulled in all directions by casinos.
It is no accident that all these establishments, including Three Rivers, regularly advertise in The Vindicator. The return on their investment in newspaper advertising dollars is huge. Just drive through the parking lots of the casinos and you'll find Mahoning, Trumbull and Columbiana county license plates galore.
The state racing commission should get off its high horse (yes, that's an intentional pun) and let Penn National do what it does best. The company is a leading owner and operator of casinos and racetracks in the U.S. and Canada.
Don't Miss a Story
Sign up for our newsletter to receive daily news directly in your inbox.