2 kids killed, parents injured in Thursday crash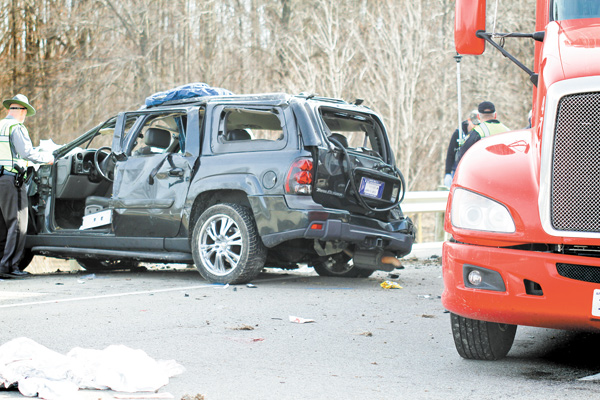 ---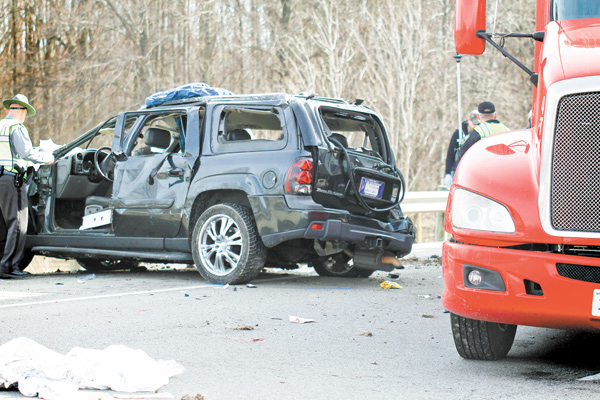 Photo
State troopers inspect the Chevrolet Trailblazer involved in Thursday morning's crash on Interstate 76 in Milton Township that killed two young children and left their parents critically injured. The Trailblazer rolled several times, and the children and their mother were ejected.
YOUNGSTOWN
Two children are dead and their parents are in critical condition after what's been called a "horrific" accident Thursday morning on Interstate 76 in Milton Township.
Pedro Crumpton, 7, and his 2-year-old sister, Paris, were ejected from a Chevrolet Trailblazer that crossed the median and hit a tractor- trailer just before 8 a.m. Thursday. The coroner said both children died instantly from "devastating" injuries.
The Chevrolet reportedly rolled over several times.
The mother, 36-year-old Shakia Crumpton, also was ejected from the vehicle. She and Rashon Crumpton, 38, are in St. Elizabeth Health Center in critical condition.
The coroner's report says the family was returning to its home in Glendale, N.Y., after visiting family members in Columbus.
The Ohio State Highway Patrol said the Crumptons' Trailblazer was traveling east on the interstate shortly before 8 a.m., crossed the median and went into the path of the truck headed west on the interstate. The vehicles collided, ejecting the three occupants from the vehicle.
The adults were in the front seat of the sport utility vehicle, and the children were in the back seat. State troopers have not released any additional information and have not said if either of the kids were wearing seat belts.
"There were three people ejected from the truck. Two were taken to the hospital and two have died," said a dispatcher for the patrol. "The two in the rear seat were killed."
There also was a small dog taken from the scene of the accident and placed with Animal Charity Humane Society on Market Street. The dog is reportedly in fair condition.