No playoff talk for low-key Penguins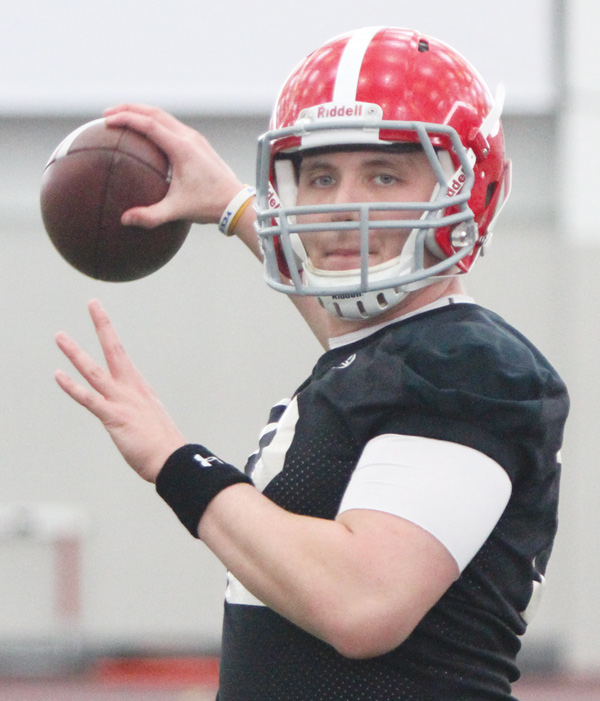 ---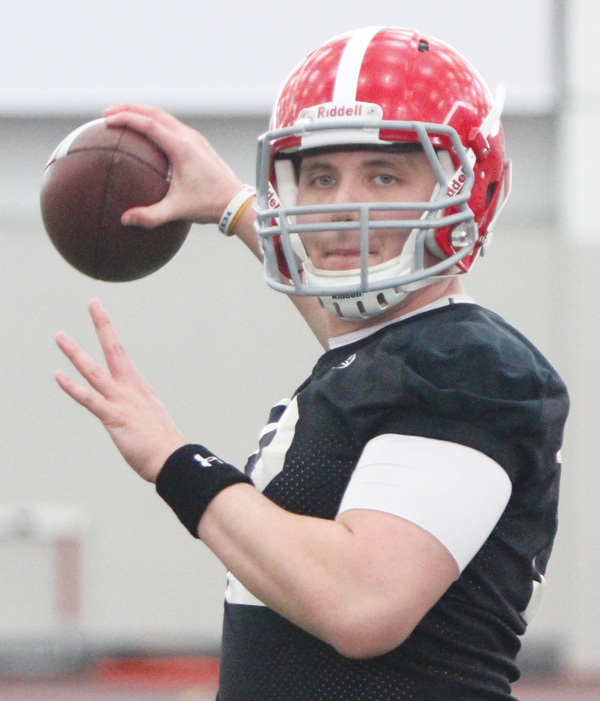 Photo
YSU quarterback Kurt Hess said the Penguins got off to a hot start last season, but strayed from their team goals and one another.
By Joe Scalzo
YOUNGSTOWN
The Youngstown State football team spent a lot of time talking about the playoffs the last two years.
Not this spring.
After narrowly missing the postseason each of the past two seasons, YSU's players have been pretty low-key through seven practices, spending more time talking about what they want to accomplish in April than December.
"I think we kind of got ahead of ourselves last year and lost sight of what was important," said quarterback Kurt Hess. "Our goal ever since Wolf [Eric Wolford] got here was going 1-0 every week. I think after starting off hot last year, maybe we strayed away from our team goals and strayed away from each other. We got excited and got caught up in everything.
"I think we need to stay business-like and task-oriented and goal-oriented and I think that's starting this spring."
YSU started last year 4-0 with big wins over Pitt (its first over a BCS team) and Northern Iowa (its first over the Panthers in more than a decade). But a four-game losing streak in October doomed the Penguins' playoff hopes, even after ending the year with three wins.
"We're focusing on the little things right now," said wideout Christian Bryan. "The little things were getting us beat, like special teams, route running, blocking.
"We know we have talent and we know we have the ability to get to that game. If we do those things last year, we don't go on a four-game losing streak and we don't miss the playoffs again."
The FCS playoff pool is expanding from 20 teams to 24 this fall, although one of those spots will go to the champion of the non-scholarship Pioneer League. It's the second FCS expansion this decade, with the pool going from 16 teams to 20 in 2010.
When asked if the Penguins have any excuse for not making the playoffs this year, Hess said, "I'm going to tell you, there's no excuse. That [expansion] opens the door for us and other teams and I hope we take advantage of it."
"Any time you get more teams in the playoffs is great, so having 24 teams is great," added Bryan. "If we had 24 teams last season, I think we get in, or the year before. We've got to take advantage of the opportunity."