YSU students start shale group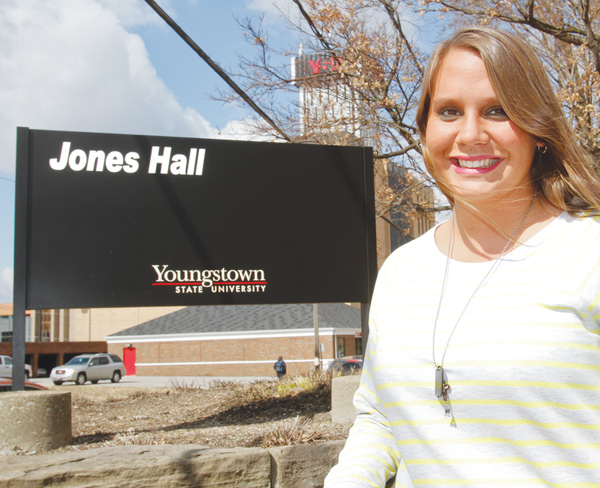 ---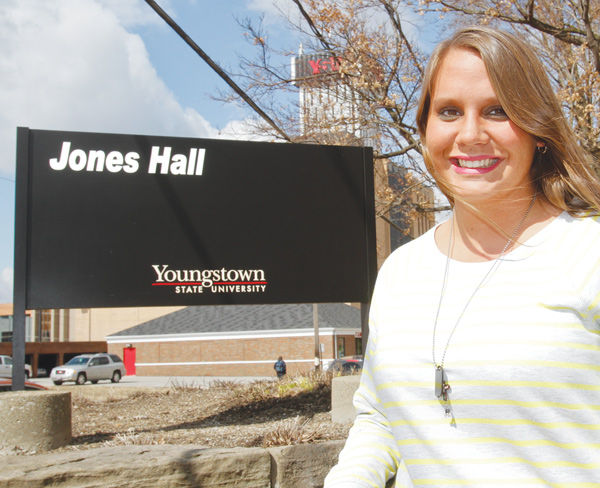 Photo
Marcy Angelo, a third-year geology student at YSU, recently founded the Youngstown Shale Energy Organization with fellow students Lauren Tadla and Sarah Perrine.
YOUNGSTOWN
The Youngstown Shale Energy Organization, a new student organization at Youngstown State University, will seek to educate both students and the public about the oil and gas industry and its growing operations nationwide.
Two YSU geology students, Marcy Angelo and Lauren Tadla, along with environmental science student Sarah Perrine took a cue from Ohio State University's Buckeye Shale Energy Organization, started in October 2011 by a group of Mahoning Valley natives attending the school.
"We're hearing more and more that Youngstown could be the heart of all this," said Angelo, referring to hydraulic fracturing and the oil and gas industry. "They're not drilling in Columbus; they're drilling here. Geology is a fairly small major at YSU, and oil and gas drilling here is opening the door to the major. It's giving us a spotlight and helping to bring more people into the major. There could be a lot of jobs here, and we want to educate both sides of this debate."
The organization's efforts also will accompany the College of Science, Technology, Engineering & Mathematics' new natural gas and water resources minor. That program conducts a monthly lecture series featuring industry insiders.
The goal, Angelo said, is to eventually bring in another speaker to the YSU Shale Energy Organization's monthly meetings, to help raise the school's profile and increase educational opportunities and events on campus related to the oil and gas industry.
Thus far, the co-founders have met twice on their own to get organized. Jeffrey Dick, a YSU geology professor with a finger on the pulse of the industry, will serve as the group's faculty adviser.
Angelo, Tadla and Perrine also have met with the founders of the BSEO to see how they do things.
"This will not be a biased group, we're not going to be telling people our views," Angelo said. "You don't have to be a geology, business or chemistry major. Anyone can join as long as they're a student."
Angelo added that the group's lecture events most likely will begin in the fall, noting that pizza will be served at each meeting and lecture to attract more people and help stir up interest in the process.