Federal Station gets new interior with renovation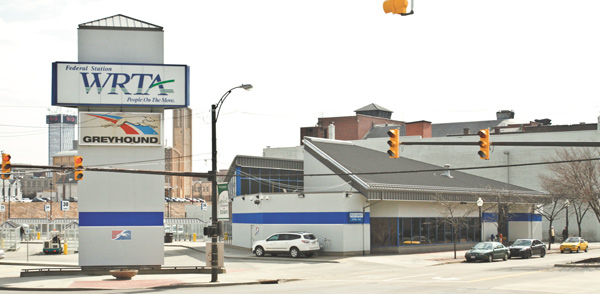 ---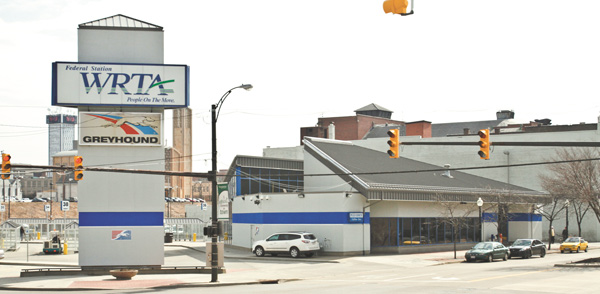 Photo
Work on renovating the interior of Federal Station of the Western Reserve Transit Authority on West Federal Street in Youngstown is scheduled to start in June and, through separate project phases, should be finished within a year.
By Susan Tebben
YOUNGSTOWN
Western Reserve Transit Authority bus riders will start seeing changes to the Federal Station as grant money brings about a new look inside.
Visitors who transfer and pick up buses at the downtown station already have seen repairs to the exterior parking lots and the roof, but now, $1 million worth of work will be done to repair restrooms, move security to a centralized part of the building and update floors, ceilings and walls.
"We're in the final phases of the architectural drawings to clean up the inside," said Jim Ferraro, WRTA executive director.
Two years' worth of federal grants were combined to use at Federal Station, for a total of $4.48 million in improvements. Set aside for interior work, which has been overdue, is $1.1 million, said maintenance director Matthew Kotanchek.
"I don't believe an extensive renovation has been done since the 1980s, but we're way overdue no matter when the last one happened," Kotanchek said.
Federal stimulus money was used to expand WRTA's administrative offices on Mahoning Avenue in 2010, which caused complaints from bus riders who wanted the money used to upgrade the downtown facility.
Kotanchek said tentative dates have been set for advertising and bid deadlines. WRTA planned to advertise starting Friday for a prime contractor, with bids due April 29.
WRTA hired DLZ, an architectural firm from Cuyahoga Falls, to design the new interior, and construction could take up to a year to complete.
"We're shooting for a beginning date by the 10th of June," Kotanchek said. "It depends on a lot of variables, of course."
The project will be done in phases so that disruption to bus service at the terminal will be minimal, Kotanchek said.
A future call center is planned for four WRTA employees who schedule Dial-A-Rides, a scheduled curb-to-curb service, according to Ferraro. The service will be expanding thanks to passage of a 0.25-percent sales-tax renewal Nov. 6. The transit authority relies on sales- tax revenue for about 70 percent of its annual budget, which totaled $10.7 million in 2012.
The transit authority is paying about $100,000 for the interior work, based on a required 20 percent local match to the grants.