Tarah Young, Craig Bletso are engaged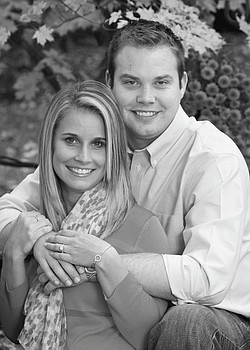 Photo
Tarah L. Young and Craig R. Bletso
Jeff and Cindy Young of Berlin Center and Bob and Barb Bletso of Boardman are announcing the engagement of their children, Tarah Leigh Young of Salem to Craig Russell Bletso of Boardman.
The couple are planning an afternoon ceremony July 27 at Ellsworth Presbyterian Church. An evening reception will follow at The Georgetown in Boardman. Invitations will be issued.
The bride-elect is a teller at Farmers National Bank in Columbiana.
The prospective groom earned a bachelor's degree in accounting from Youngstown State University. He is a commercial credit analyst at Farmers National Bank in Canfield.