Sara Smith, Jeffrey Dobson to wed Aug. 10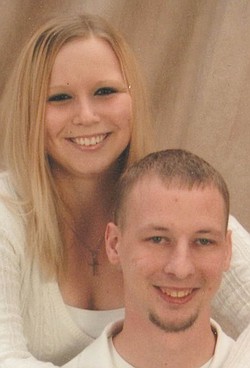 Photo
Sara K. Smith and Jeffrey A. Dobson II
Richard and Lisa Smith of East Palestine and Jeffrey and Julie Dobson of Austintown are announcing the engagement of their children, Sara Kay Smith and Jeffrey Allen Dobson II, both of Austintown.
Plans are being made for an Aug. 10 wedding ceremony at Struthers Church of God and a reception at the Maronite Center in Youngstown. Invitations will be extended for both.
The bride-elect studied practical nursing at Choffin Career and Technical Center. She is a licensed practical nurse for Prima Healthcare in Columbiana.
The future groom studied emergency medical technology at Youngstown State University and is a paramedic for Rural/Metro Ambulance in Youngstown.