Miss Kasvinsky, Mr. Aldan set date in August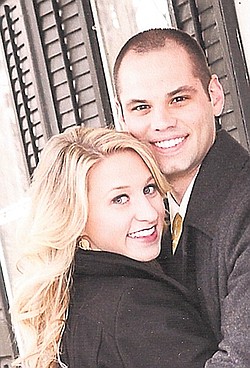 Photo
Claire Kasvinsky and John Aldan III
POLAND
Dr. Peter and Elaine Kasvinsky of Poland are announcing the engagement of their daughter, Claire Kasvinsky, also of Poland, to John Aldan III of Cincinnati.
The prospective groom's parents are John Jr. and Christine Aldan of Poland.
A 1:30 p.m. wedding ceremony is planned for Aug. 31 at Holy Family Church in Poland. A reception will follow at Avion on the Water in Canfield. Invitations will be extended for both.
The bride-elect earned a bachelor's degree in exercise science from Ohio State University. She is pursuing a doctorate of physical therapy at Youngstown State University.
The future groom received a bachelor's degree in business administration from OSU and is a certified public accountant. He works for the U.S. Treasury Department in Cincinnati.