McClain-Berger summer vows to be exchanged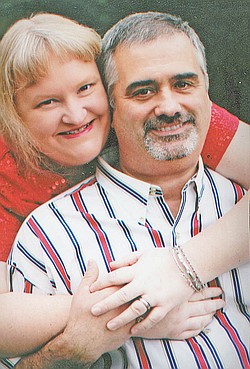 Photo
Donna McClain and George T. Berger
YOUNGSTOWN
Aug. 31 has been chosen for the wedding ceremony of Donna McClain and George T. Berger, both of Youngstown.
Parents of the bride-elect are Irvin McClain of Warren and Roberta McClain of Youngstown. The prospective groom is the son of Ellen Berger of Youngstown and the late George Berger.
The couple will exchange vows at 4 p.m. at Fellows Riverside Gardens in Mill Creek Park. An evening reception is planned at The Elm Tree in Struthers. Invitations will be issued for both.
The bride-elect is an assembler at Canfield Industries Inc. in Youngstown.
The prospective groom is a cleaner at BR Johnson Cleaning in Akron.