"I am not against fracking, I am against irresponsibility"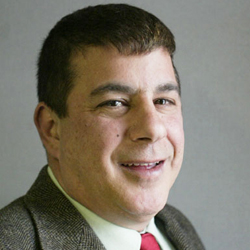 ---
A regular reader of this column asked me why I never point out good things going on in eastern Ohio's oil and natural-gas industry.
Another asked, based on things I have written, did I think the industry can succeed in Ohio?
To both, I quickly referred to a couple of versions of "Mike on Frack" that promoted the jobs added by this industry referencing data supplied by the Youngstown/Warren Regional Chamber. I also have touted the number of workers brought to this area in trucking and drilling operations, ancillary services such as food and fuel and, of course, the V&M expansion.
For the record, I am not against fracking; I am against irresponsibility. If done safely and with caution, this industry can be an economic game-changer.
When it comes to the supply side of the industry, I am in complete and total support of focusing on shale related economic development. The Mahoning Valley has a long and rich history of manufacturing and steel production. Anything that can be made in the Valley should be made in the Valley.
But everyone involved must remember that the drilling, transmission and waste-disposal sectors of the oil and natural- gas industry introduce risks not necessarily associated with many other types of industries.
The ability to drill deep into the ground beneath our homes and inject millions of gallons of tainted water and possibly affect the state of an existing fault to the point of creating an earthquake is an awesome responsibility that should not be taken lightly.
The ability to destroy the ecosystem of a river by dumping oil-field waste also is something that should be monitored very closely. The ability to perform these important tasks should not be permitted by individuals with a record of skirting regulations.
It was discovered after the fact that no seismic testing was performed before drilling the Youngstown deep-injection well on Ohio Works Drive, linked to a series of earthquakes including the 4.0 New Year's Eve 2011 big bang.
It was discovered after the fact that dumping had been occurring in the Mahoning River.
Also adding to my concern is yet another recent well storage-tank explosion in Minerva. After the fact, Ohio Department of Natural Resources investigators have determined that static electricity caused this explosion.
Really? I am not sure that static electricity is a very rare thing in our environment. There must be other factors involved, or our safety standards for well storage tanks are woefully inadequate. I can imagine an undetected leak involved as well.
As mentioned in an earlier version of this column, this makes me very concerned with only a 100-foot well setback written into law. I have seen in the news, at least two times now, where the top of a storage tank ended up more than 300 feet away. I can think of a plethora of schools, recreation areas and restaurants in our region with an identical type of storage tank no more than 100 feet away from them.
I applaud the efforts of our elected state legislators and their ODNR and Environmental Protection Agency counterparts to change procedures and laws once these tragic incidents happen. But since the passage of Ohio Senate Bill 165, which removed any semblance of local government input with respect to well placement, the state arrogantly said that it knows better.
It is past time to apply common-sense drilling, transmission and disposal regulations that truly take into consideration the health and safety of a region with more dense population than this industry may be used to operating in.
Once again, I am not against fracking; I am against irresponsibility.