Taiclet-Montagna nuptials set for Nov. in Argentina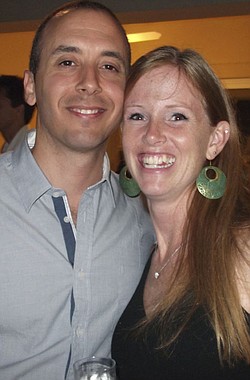 Photo
Ignacio N. Montagna and Tracy S. Taiclet
BUENOS AIRES, ARGENTINA
Tracy Susann Taiclet and Ignacio Nicolas Montagna, both of Buenos Aires, are announcing their engagement.
The bride-elect is the daughter of Warner and Norma Taiclet of Howland. The future groom is the son of Esteban Montagna and Maria Carmen Minniti de Montagna of Buenos Aires.
The open wedding ceremony will be at 8:30 p.m. Nov. 30 at Parroquia Santiago Apostol in Buenos Aires. Invitations will be extended for the reception at Libertador Eventos in Buenos Aires after the ceremony.
The bride-to-be, formerly of Howland, received a bachelor's degree in Spanish from Youngstown State University and studied Spanish at Universidad de Belgrano in Argentina. She gives English lessons in Buenos Aires.
The future groom received a bachelor's degree in business administration from Pontificia Universidad Catolica Argentina. He is chief of finances for Emerson Corp. in Vicente Lopez, Argentina.