Family honors Shacklocks for 50th anniversary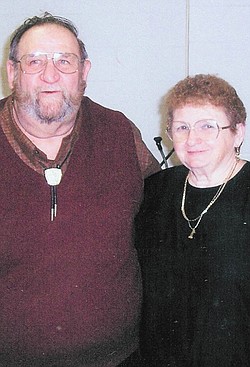 Photo
Mr. and Mrs. Bill Shacklock
NEW SPRINGFIELD
Bill and Norma Shacklock of New Springfield celebrated their 50th wedding anniversary Sept. 22 during a family gathering at their home.
The couple's six children hosted the party for their parents.
The Shacklocks were married Sept. 23, 1962, in Youngstown.
Mrs. Shacklock had worked as the manager of the jewelry section of Ames Department Store in Boardman and later worked as a greeter at Walmart. She is now retired.
Mr. Shacklock had worked for the Fred M. Griffith & Son Roofing Co. in Youngstown as a manager and roofer. He also is retired.