---
Saturday, September 22, 2012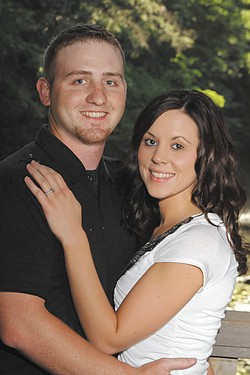 Photo
Tod J. Rodgers and Danielle M. Cannistra
GIRARD
Mr. and Mrs. Edward Cannistra of Girard are announcing the engagement of their daughter, Danielle Marie Cannistra, to Tod James Rogers, both of Lisbon.
Parents of the future groom are Mr. and Mrs. James Rogers of Girard.
St. Rose Catholic Church will be the setting of the open wedding ceremony at 2 p.m. Sept. 29. An evening reception, by invitation, is planned at St. Mary Assumption Society Center in Youngstown.
The bride-elect received a bachelor's degree in radiologic and imaging sciences technology from Kent State University. She is an ultrasonographer for Alliance Community Hospital in Alliance.
The prospective groom earned a bachelor's degree at the University of Mount Union. He is a construction environmental coordinator for AEP in Moundsville, W.Va.