Overhaul urged for Youngstown government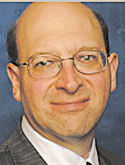 ---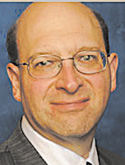 Photo
YOUNGSTOWN
A consulting firm is recommending a major overhaul of city government operations to eliminate what it projects as a $5.5 million operating budget deficit by the end of next year.
That annual deficit would grow to $6 million by 2017, for a total of $28 million over that five-year period, according to a $250,000, 29-page study from The PFM Group.
David Eichenthal, the group's director of management and budget consulting, spent about five months on the study and presented the findings Thursday to city officials.
The approximately 50 recommendations range from consolidating departments to slashing the court system to increasing health-insurance premiums for city workers.
"We want to put the city on the road to recovery," Eichenthal said. "We believe our proposals will put the city in a better position."
Several times over the past seven years, the city's finance department has projected budget shortfalls but managed to find ways to avoid deficits with minimal layoffs.
There have been early-retirement incentives, leasing and selling city property and the influx of income tax from construction at V&M Star, which is building a $650 million expansion.
The city typically adopts its annual budget at the end of March, about three months into a year.
A budget should be adopted well before a year begins, Eichenthal said.
The projected deficit over the next five years was determined by looking at the city's expenses and revenue, making adjustments for inflation, and eliminating those "one-shot" deals made in the past to balance the budget, he said.
Mayor Charles Sammarone said there are many helpful recommendations in the report, and his "first priority in the next couple of months is to put together a 2013 budget."
Because of a change in state law on public employees' retirement pensions, Sammarone said a number of city officials — including finance Director David Bozanich and water Commissioner John Casciano — will retire by the end of the year.
"With the retirements, I don't want to replace anyone unless it's absolutely necessary," Sammarone said. "Because I've been around [city government] for so long, I've seen many of these proposals. But there are a lot of good ideas in here."
The PFM study would add some new jobs that Eichenthal said would make the city more efficient.
But more jobs would be eliminated through attrition than created, he said.
The study is part of Youngstown's involvement in the federal Strong Cities, Strong Communities initiative, designed to give struggling cities the needed resources to spur economic growth and operational efficiency.
One proposal includes leading the effort for a lower-court consolidation in Mahoning County. If that doesn't work, PFM recommends having only one city municipal court judge.
The city has two with the July retirement of Robert A. Douglas Jr., and at the request of Ohio Supreme Court Chief Justice Maureen O'Connor, Gov. John Kasich isn't selecting a replacement.
But a majority of city council members don't support eliminating that judicial seat without a full evaluation of consolidating the county's lower courts.