Cedar's space gets new owner, but lounge will rock on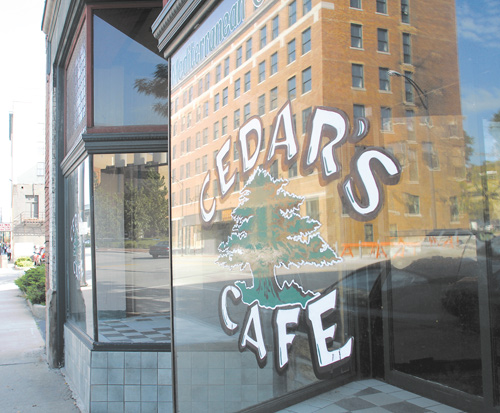 ---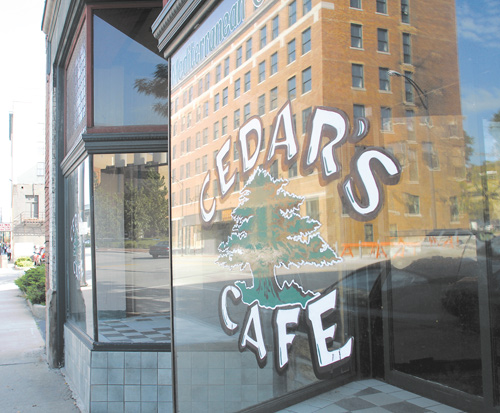 Photo
The building that houses Cedar's Lounge at 23 N. Hazel St. was sold to Gatta Co. in Niles for $192, 500. Cedar's Lounge will remain in business there. At left is the former Cedar's Cafe, an extension of the lounge that closed a couple years ago.
Youngstown
The building that houses Cedar's Lounge at North Hazel and West Commerce streets has been sold in a move finalized earlier this week.
Court records show the 108-year-old building at 23 N. Hazel St., home to Cedar's — a popular destination for music and entertainment since 1975 — was sold to the Gatta Co., a real estate development firm in Niles for $192,500. The Gatta Co., owned and operated by Dominic Gatta Jr. and his son Dominic Gatta III, now holds the deed.
The two also own the Federal Building downtown, where the V2 Wine Bar Trattoria is located.
Neither Gatta could be reached to comment Thursday.
Mara Simon, whose family has long owned both the building and Cedar's, said in an earlier exchange with The Vindicator that the bar and music venue will be unaffected by the building's purchase.
She added that for nearly 40 years, Cedar's has been a mainstay in Youngstown, and she plans on continuing its presence for the next 40 years.
For now, it remains unclear what the Gattas intend to do with the building. But in 2009, when the company purchased the Federal Building, first built in 1899 and named after the Federal Savings and Loan Bank, it made extensive renovations to the structure, including apartments on the upper three floors and street level space for V2, retail outlets and commercial offices.
The Cedar's building, an L-shaped structure, will require similar attention. Not long ago, Cedar's itself operated a restaurant with an entrance off West Commerce Street, but that area now is vacant after owners decided to close the venture.
It was unclear Thursday if and when renovations at the building might take place.
More like this from vindy.com
September 21, 2012 12:08 a.m.