Have you seen the candidates?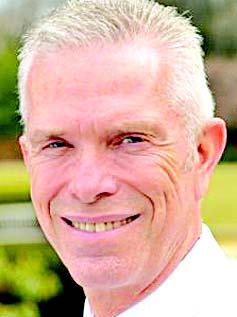 ---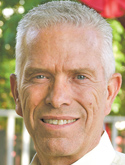 Photo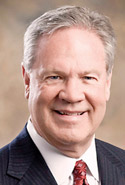 Photo
YOUNGSTOWN
Both candidates in the 6th Congressional District are contending the other is hiding.
U.S. Rep. Bill Johnson's campaign is offering a $100 gas card to the person who emails "the best picture" of Democrat Charlie Wilson through next Monday to info@johnsonleads.com. Wilson's "disappearing act and constituent dodges are common," said Rachel Jacobs, Johnson's campaign manager.
J.R. Starrett, Wilson's campaign manager, said it is Johnson, a Republican from Marietta, who is avoiding the spotlight.
Wilson, a Democrat from St. Clairsville who lost the 2010 election to Johnson, has confirmed he'll be at six public debates, including Oct. 10 in Boardman, Starrett said.
To date, Johnson is confirmed at next Monday's forum in Marietta and an Oct. 11 political forum in Steubenville.
The other four are still being reviewed to fit into Johnson's schedule, said Mark Weaver, his campaign spokesman.
"It's no surprise Congressman Johnson is trying to dodge as many debates as possible," Starrett said.
This congressional race is considered one of the most competitive in Ohio. The district that runs along the Ohio River includes all of Columbiana County and southern Mahoning County.
The Wilson campaign provided partial results Monday of a poll, conducted by Anzalone Liszt Research, a Democratic firm, that shows the two candidates are tied at 46 percent, with 8 percent undecided. Of the undecided voters, a majority prefer Democrats for president and U.S. senator.
The telephone poll, paid by Wilson's campaign, was conducted between Sept. 9 and 12 of 500 likely voters in the new 6th District. The margin of error is 4.4 percent.
The Wilson campaign also provided the response to the question about which candidate those in the poll say will better protect Medicare. In the poll, Wilson received 45 percent to 34 percent for Johnson.
Two Johnson commercials began airing Monday including one that features older people, including the congressman's mother, criticizing Wilson for "cutting Medicare," which refers to his vote in support of the health-care bill, known as Obamacare.
The bill includes a $716 billion reduction to Medicare subsidies to insurance companies and health-care providers over 10 years to pay for the health-care overhaul.
A budget proposal by U.S. Rep. Paul Ryan, Republican vice-presidential nominee and chairman of the House Budget Committee, a bill that Johnson voted for, also includes those cuts. Ryan wants that money to be used to keep that program solvent, and said during an Aug. 17 stop in Warren that the only reason the cut is in his budget is because Obama already "put those cuts in."
Johnson has voted 33 times to eliminate Obamacare, Weaver said.
The Medicare reduction was in Ryan's bill, Weaver said, is because it "was in the law Charlie Wilson passed."
Starrett called the Ryan bill "the greatest assault on Medicare that we have seen in our lifetime. The plan would kill Medicare as we know it."
Johnson's other new TV ad talks about his 26 years in the Air Force, and that he ran in 2010 — beating Wilson — because of "domestic threats" by Obama and Wilson who "spend too much and tax too much."
In his latest commercial, Wilson pushes back on charges from Johnson and the National Republican Congressional Committee that his vote for the federal stimulus package sent American jobs to China.
The ad's voiceover says, "According to Politfact and FactCheck.org under the recovery act, no American jobs went to China," and that Johnson is "lying" about it because the Republican worked for a company that outsourced jobs to China, Mexico and India.
But Johnson's campaign and the NRCC say those political fact-checking organizations contradict Wilson's claims.
Politifact says, "Only a small fraction of the [stimulus] money spent on wind energy went to China." FactCheck.org found that Chinese-based companies "received just $2.6 million, or 0.1 percent of the total" $814 billion stimulus.
"Charlie Wilson's vote for the stimulus sent taxpayer money and jobs to China," Weaver said. "Anytime jobs are created overseas with American dollars means less jobs created in the United States."
In response, Starrett said the comments by Johnson's campaign and the NRCC are "nothing more than a lie developed to mislead Ohio voters. Shame on them for this deception."