Ashley Lanning, Seth Terlecky set date in June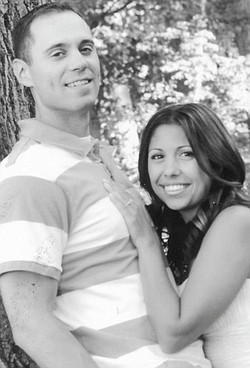 Photo
SETH C. TERLECKY AND ASHLEY E. LANNING
CHAMPION
Robert and Rosalie Lanning are announcing the engagement of their daughter, Ashley E. Lanning of Braceville, and Seth C. Terlecky of Vienna, son of Jeffrey and Paula Terlecky of Vienna.
The setting of the 1:30 p.m. June 8, 2013, wedding will be Blessed John Paul II Church in Warren, with a reception to follow at DiVieste Banquet Hall, Warren.
Invitations will be extended for both.
The bride-elect received a bachelor of arts degree and a master's degree in education from Kent State University. She is a teacher for Champion Schools.
The future groom received a doctor of pharmacy degree from Ohio Northern University and is a pharmacist for CVS in Warren.