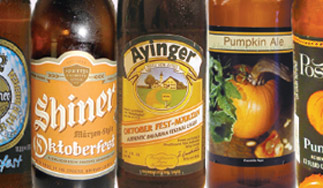 ---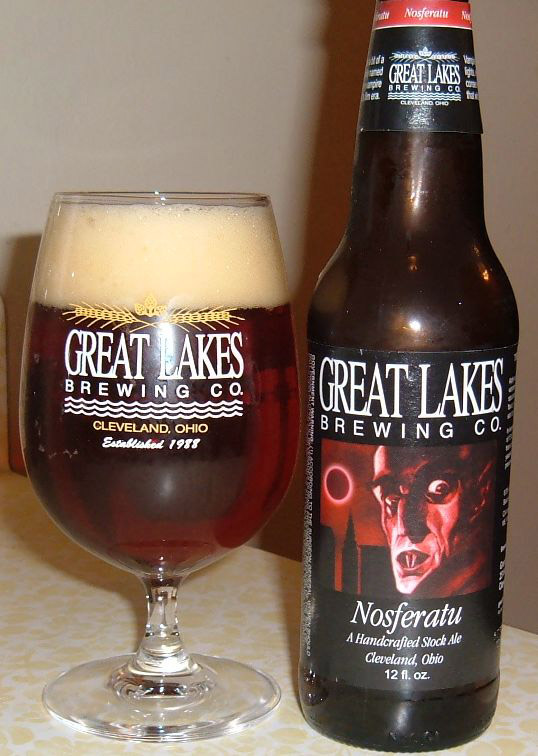 Photo
Cleveland's own Great Lakes Brewing Co. has a creative way of getting their October beer noticed. Great Lakes Nosferatu is a strong ale that celebrates the supernatural.
Valley Vino
Millions of beer lovers flock to Munich, Germany, each fall to participate in Oktoberfest.
The festival found its humble beginnings as a celebration of a German Royal wedding and has now grown into the largest festival (not just beer festival) in the world.
The first Oktoberfest in 1810 featured horse races and a few beer stands for the attendees' refreshment. Oktoberfest 2012 will attract millions of people from around the world enjoying special Oktoberfest beer in large tents and pavilions.
The festival actually starts in late September, and each year breweries from Germany and the United States release seasonal ales in celebration of the great beer festival.
Here's a look at some great Oktoberfest beers.
German Oktoberfest Beer Marzen-style ales
Ayinger: An ale with a rich caramel color and malty flavor. Brewed in the tradition of richer and full-bodied German fall seasonals.
Paulaner: A golden bottom-fermented Bavarian specialty beer. Medium in body with some hoppy bitterness added to the traditional malts.
Warsteiner: Lighter in color and flavor, so might be more appealing to those who enjoy American domestic beer. Less malt and grain for a clean finish with mild hoppiness.
Hofbrau: The most hoppy of the Oktoberfest beers. Pale golden color with naturally dry finish and a touch of honey-toast from the malt.
American Oktoberfest Beer
Brooklyn Brewery: Follows the traditional Marzen-style utilizing Bavarian Heirloom malt. Medium-bodied with a nutty finish the lasts after you sip it.
Samuel Adams: One of the more unique domestic Oktoberfests with a reddish-amber color and lighter body. Utilizes five different malts and German Noble hops.
Shiner Bock Oktoberfest: A great authentic Oktoberfest Marzen from an authentic German brewery deep in the heart of Texas!
Thirsty Dog Barktoberfest: Earthy with a light caramel scent. Creamy in appearance and flavor with some fruity notes and mild bitterness from the hops.
American breweries also produce some very unique and interesting beers to celebrate our two fall holidays: Halloween and Thanksgiving.
These fall seasonals range widely in style and flavor profile. One of the more popular styles these days are the pumpkin ales. These ales are typically released at this time of year and offer a varying level of pumpkin flavor for beer lovers to enjoy. There are also some fantastic beers released each year for enjoyment during Halloween parties.
Here's a few of my fall favorites:
Smutty Nose Pumpkin: The pumpkin flavor is more subtle and the hops balance it nicely. Cinnamon, nutmeg and pumpkin puree integrated into the brew kettle.
Post Road Pumpkin Ale: Pumpkin flavor is prominent in this ale with hundreds of pounds of pumpkins blended into the mash. Also utilizes wheat for a lighter body.
Horny Goat "Hornycopia" Pumpkin Ale: Considerably more spice flavors including clove, cinnamon and nutmeg. Spices and pumpkin well balanced and integrated.
Great Lakes Nosferatu: A great Halloween beer that is an American Strong Ale with natural sweetness and citrus fruit flavors. High in alcohol at 8.0 percent ABV!
Contact Brian at brian.fry@myvalleyvino.com or by visiting www.myvalleyvino.com. On vindy.com: stay up to date with Brian's tastes and travels 24/7.