Catalano-Beshore nuptials planned for Sept. 22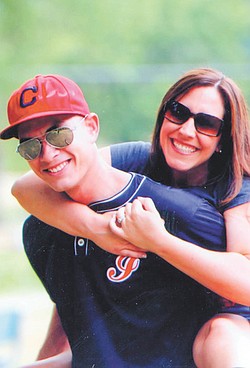 Photo
MIKE BESHORE AND ANGELA CATALANO
BOARDMAN
Augie and Judy Catalano of Boardman are announcing the engagement of their daughter, Angela Catalano of Massillon, to Mike Beshore, also of Massillon. The parents of the groom are David and Helen Beshore of Canton.
St. James Meeting House in Boardman Park will be the setting for the couple's wedding vows at 1:30 p.m. Sept. 22, and an evening reception is being planned at Mr. Anthony's in Boardman. Invitations will be extended for both events.
The bride-elect received a bachelor's degree in integrated language arts and a master's degree in administration from Kent State University. She is a teacher for Plain Schools in Canton.
The future groom is a call management coordinator for Diebold in Canton.