Camuso-Malloy wedding will be October event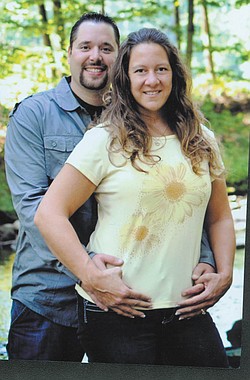 Photo
ANTHONY MALLOY AND ANDREA CAMUSO
George and Julie Camuso of Canfield, and Andrew and Terri Malloy of Boardman are announcing the engagement of their children, Andrea Camuso and Anthony Malloy, both of Canfield.
The couple will exchange wedding vows at 1 p.m. Oct. 6 at St. Columba Cathedral, Youngstown. An evening reception will follow at The Embassy in Struthers. Invitations will be extended for both.
Miss Camuso received a degree as a licensed nail technician from Hair Academy and a certificate in dental assisting from Smiles by Design Academy. She is employed by Salon Extravaganza in Canfield and works in management at Nemenz Food Stores in Austintown.
The future groom received a certificate in law enforcement from Cuyahoga Falls Community College and is a heavy-machine operator for TMK IPSCO, Brookfield.