"Gasland" was made by Josh Fox, whose representatives did not respond to attempts to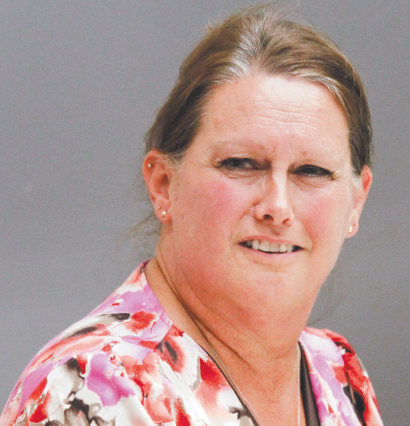 ---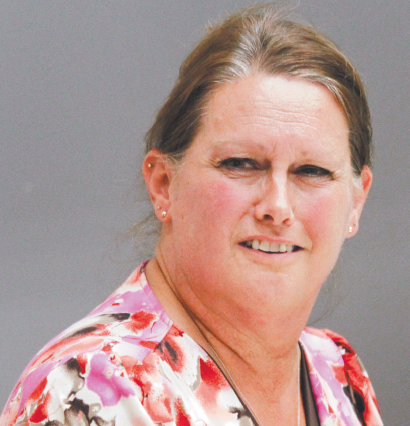 Photo
Shelly Depue, Pennsylvania dairy farmer and producer of "Truthland"
"Gasland" was made by Josh Fox, whose representatives did not respond to attempts to contact him for this story. Fox also produced "The Sky is Pink," a response to criticisms of "Gasland," and is planning "Gasland 2."
Fox has described gas drilling and hydraulic fracturing "as an inherently contaminating industrial process that injects millions of gallons of water laced with toxic chemicals" into the earth.
"Watersheds across the nation have been contaminated with plastics, carcinogens, neurotoxins, endocrine disrupting chemicals and with explosive natural gas," he said.
"Truthland" was produced by Shelly Depue, a Pennsylvania dairy farmer who has natural-gas drilling on her property. Depue said she got involved after being approached by a friend who told her the oil and gas industry was looking for a family to profile.
Depue said her family wanted to do the movie to learn more about the process of fracking and because the issue was something that was going to affect her family, which had leased its land. Wells soon would be erected on her property.
"As someone who lives in Susquehanna County, I knew there were some parts of 'Gasland' that were not true, such as lighting the water on fire," she said.
In her home county, people have been able to ignite the river for hundreds of years because of naturally occurring methane, Depue said.
The most important part of her film is the expert who talks about frack mining. Companies have inserted dye into the fracking fluids and mined to see how far the fluid has traveled toward the surface, Depue said. The fluid has never been found near drinking water.
A lot of people take "Gasland" as truth based on the way it's presented, she said.
"I think people need to get both sides of the story," Depue said. "I tell people all the time who haven't seen it they need to watch 'Gasland.'"
Some people have been critical of "Truthland" because the production costs were funded by the oil and gas industry. The funding is not something that has ever been disputed, she said.
There are a lot of misconceptions out there about people who have leased their land. People think everyone who leased has millions of dollars, she said. The lease pays enough to help subsidize the farm, but with low gas prices, landowners are not getting rich.
Although Fox did not respond for this article, he published a response on the "Gasland" website about the complaints regarding the film.
"Although I am thoroughly dismayed and disappointed in the recent attacks on the veracity of 'Gasland' and on my credibility as a filmmaker and journalist by Energy In Depth and other gas-industry groups, I can't say that I am surprised," Fox posted.
Energy in Depth has put together a document called "Debunking Gasland" where the group goes through the movie and marks by the exact time in the movie where Energy In Depth claims Fox's comments were inaccurate.
The organization also questions Fox's credibility in a letter to him about "Gasland 2," which Fox has stated is being released soon.
"As someone who has consistently claimed to be a 'filmmaker and journalist' — as well as someone who cites his own work as being protected by the Freedom of the Press clause — you are no doubt aware of the numerous responsibilities associated with being a legitimate, working journalist. Among these responsibilities is an unflagging commitment to accurate reporting," wrote Lee O. Fuller, executive director of Energy In Depth.
Fuller wrote that there was a credibility gap that existed for Fox after the release of "Gasland."
"With the public hungry for a reality-based dialogue about this issue, we hope that you will avoid the kind of sensationalism and hyperbole that needlessly instills fear by obscuring, misstating, or even ignoring the truth," he wrote.
Fracking has never been fully investigated by the U.S. Environmental Protection Agency. The industry claims that hydraulic fracturing does not cause pollution by limiting the term hydraulic fracturing to mean only when the rock is split and not throughout the entire process, Fox contends.
"The industry could never claim that there has never been a proven instance of water contamination due to the whole process of gas drilling, but when they confine their definition to the single moment of the underground fracturing — a part of the process that has never been investigated — they can legally deny the obvious," Fox wrote.
Fox's reaction to Energy in Depth about natural gas appearing in water naturally is that "biogenic [low level, naturally occurring] gas can migrate as the result of gas drilling." Therefore, despite gas in water being classified as naturally occurring, the fracking process can cause it to enter water sources. In reviewing the allegation that he misrepresented the lighting-water-on-fire portion, Fox responded that other families were filmed lighting their water on fire; they just did not make the final cut of the video.
One family in Colorado has proof from the state in a groundwater report that the gas in her water was caused by drilling, Fox said in "The Sky is Pink."
In "The Sky is Pink," Fox alleges documents demonstrate that 50 percent of well casings fail over a 30-year period.
"In 'The Sky Is Pink,' you argue that the failure rate for cementing or casing on wells drilled into shale and other tight formations was 16.7 percent, or one in every six wells — an improvement, we suppose, from past declarations by you on television that the failure rate was much higher [the numbers you cited changed with each appearance]," Fuller wrote.
The Ground Water Protection Council in 2011 reported that cementing or casing failures in Ohio over the past 25 years occurred at a rate of only 0.03 percent, or one incident for every 2,833 wells drilled, he wrote. Of those that failed, more than 80 percent occurred in the 1980s and 1990s, well before modern technology and updated regulations went into effect.
Susie Beiersdorfer, a Youngstown anti-fracking activist, said that no one should form their opinion on fracking based on either of these movies.
"It would be like making your decision to vote for [Mitt] Romney based on a commercial about how bad [President Barack] Obama is, or vice versa," she said.
Beiersdorfer, despite her agreement with much of Fox's work, said that just using "Gasland" or "Truthland" for information on fracking is comparable to using the John Stewart show, "Saturday Night Live" or Rush Limbaugh as a person's only news source.
It is much better for people to listen to a debate between some of the scientists who have been involved in the situation, Beiersdorfer said.
"These movies are entertainment. The stories are great, but science has the ability to step in with facts," she said.