Serenko-Fender wedding will be October event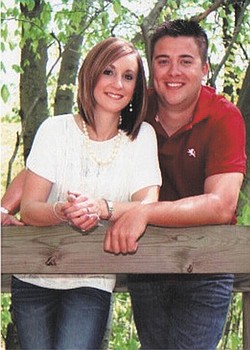 Photo
Carolyn Serekno and Eric Fender
Chuck and Carol Serenko of New Middletown, and Tom and Holly Fender of Poland, are announcing the engagement of their children, Carolyn Serenko and Eric Fender, both of Poland.
St. Paul the Apostle Church in New Middletown will be the setting for the couple's wedding vows Oct. 20, and a reception is being planned at The Maronite Center in Youngstown. Invitations will be extended for both events.
Miss Serenko received her bachelor's degree in public health and her master of social work degree at Youngstown State University. She is a membership, volunteer and program specialist for Girl Scouts of North East Ohio in Niles.
Mr. Fender received his bachelor's degree in physical education/health from The University of Mount Union and is working toward his master's degree in curriculum instruction at Ashland University. He is a teacher at Springfield Local Schools in New Middletown.