Schools prepare for third-grade reading guarantee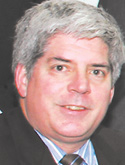 ---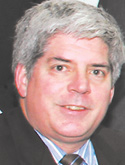 Photo
By Denise Dick
Youngstown
A law that takes full effect in the 2013-14 school year requires third-graders who aren't reading at grade level to be held back another year.
The third-grade reading guarantee was signed into law as part of Senate Bill 316 earlier this year.
Even though the guarantee isn't in effect for another year, the law includes requirements for school districts this year.
Students in kindergarten through third grade must be given an English language arts assess-ment by Sept. 30. If that test demonstrates that a student isn't reading on grade level, the school district must notify the parent of the deficiency and the instruction proposed for the child.
For each student shown to be not on track, the Ohio Department of Education website says that schools have to begin reading intervention immediately using research-based reading strategies aimed at that student's reading deficiency, and develop a reading improvement and monitoring plan within 60 days of learning of a reading deficiency.
Beginning next year, schools must provide a teacher who either has a reading endorsement of his or her teacher's license, or has passed a reading instruction test.
City schools Superintendent Connie Hathorn said the district's two elementary curriculum specialists have gone through professional development in preparation for the new law.
The level of reading competency as gauged by the tests will start between limited and proficiency and rise over time, ODE's website says.
The city district's 2010-11 state report card shows that 59 percent of district third-graders were determined to be proficient on the reading portion of the Third Grade Achievement test.
That compares with 65 percent of third-graders at similar districts and 80 percent statewide.
Struthers Superintendent Robert Rostan said the district has had a reading recovery program in place for a number of years.
It's for first- through third-graders who have shown some reading deficiency.
A challenge with the new provisions is administering a test by Sept. 30, he said.
"By Sept. 30, we've had these kids in some cases for less than a month," Rostan said.
Struthers has had the reading recovery program in place because a lot of its students don't go to preschool.
Struthers has all-day kindergarten while not every district needs it, he said.
"I think we're better prepared for it because of what we've been doing, but it's still quite a challenge," Rostan said of the new requirements.
The district has always faced the prospect of retaining some students.
"That's a decision that should be made for individual children," he said. "Now that decision will be made for us. That may or may not be the best way to do it."
Before the guarantee, decisions about whether to retain a student involved teachers, guidance counselors and parents. They considered a child's performance, both specific to a subject area and in general, when a student's growth occurred and other factors.
"It should not be a single factor," the Struthers superintendent said.
Linda Ross, director of instruction at Boardman schools, said the district has a pretty good framework in place to identify students who need help with reading and provide that help.
The students are monitored to ensure the intervention provided is working. If it's not, the district tries a different approach.
Each year, about 95 percent of Boardman's third-graders pass the reading portion of state tests.
"I think many school districts have been following the spirit of the law," Ross said. "We know early intervention works."
More like this from vindy.com