Katie Schaefer and Josh Silfies to wed in Oct.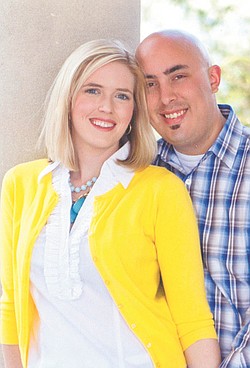 Photo
Katie Schaefer and Josh Silfies
AUSTINTOWN
Rich and Darlene Schaefer of Austintown are announcing the engagement of their daughter, Katie Schaefer, to Josh Silfies. The engaged couple live in Cincinnati. Parents of the prospective groom are Bill and Lee Silfies of St. John, Ind.
The Butler North in Youngstown, will be the site of the 2 p.m. Oct. 6 open ceremony. Invitations will be extended for an evening reception at Drake's Landing in Canfield.
The bride-elect earned a bachelor's degree in retail merchandising from Ohio University and is an assistant buyer for Sunglass Hut, Luxottica Retail Group, in Cincinnati.
The future groom attended Purdue University and is studying business management at Cincinnati State Technical and Community College. He is a fraud-detection specialist for Vantiv LLC in Cincinnati.