Allison Simons, Jonathan Peters set Sept. 22 date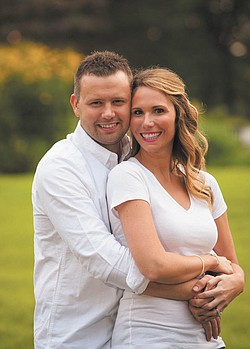 Photo
Jonathan Peters and Allison Simons
Boardman
The parents of Dr. Allison Simons of Pittsburgh are announcing her engagement to Jonathan Peters, also of Pittsburgh.
The bride-elect is the daughter of William and Cynthia Simons of Boardman.
The prospective groom is the son of John and Betsy Peters of Uniontown, Pa.
St. Stanislaus Kostka Church in Pittsburgh will be the setting for the 2 p.m. wedding Sept. 22, and the reception will follow at Phipps Conservatory Outdoor Garden in Oakland.
The bride-to-be earned a Pharm.D., a doctor of pharmacy degree, from Duquesne University and is a pharmacist for Walgreen's in Pittsburgh.
The future groom earned a degree in computer science at Duquesne and is employed by Health Monitoring Systems Inc. of Pittsburgh.