Wedding date set by April Walla and Jeff Michael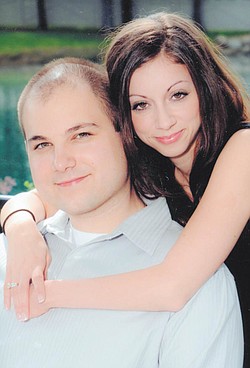 Photo
Jeff Michael and April Walla
RAVENNA
April Walla and Jeff Michael, both of Ravenna, are announcing their engagement.
The bride-elect is the daughter of David Walla of Salem and Michele Sandfrey of Lowellville.
The parents of the groom are William and Mary Ellen Michael of Boardman.
Invitations are being extended for the wedding ceremony, set for Oct. 6 at St. Charles Church in Boardman, and an evening reception to follow at Antone's Banquet Centre of Boardman.
The bride-to-be received an associate degree in applied science at Youngstown State University and is employed as a dietetic technician at Park Vista in Youngstown.
The future groom also is a graduate of YSU, where he received a bachelor's degree in mechanical engineering. He is employed as a manufacturing engineer at Babcock & Wilcox Co. in Barberton, Ohio.