DiTommaso, Klein wedding set for Sept. 22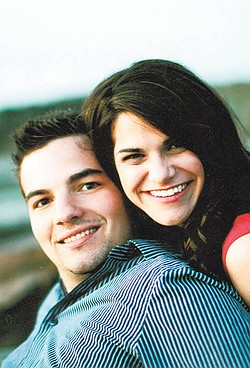 Photo
Jason KIein and Regina DiTommaso
Liberty
Dr. Pat and Charlotte DiTommaso of Liberty are announcing the engagement of their daughter, Regina DiTommaso, also of Liberty, to Jason Klein of Dayton. The parents of the groom are Greg and Kim Klein of Dayton.
St. Patrick Church in Hubbard will be the setting for the couple's wedding vows at 2 p.m. Sept. 22. An evening reception is being planned at Avalon Lakes Country Club at Buhl Park in Sharon, Pa. Invitations will be issued for both.
Miss DiTommaso received a juris doctorate from Cleveland Marshall College of Law and is a contract and procurement adviser for Key Bank in Cleveland. She received her bachelor's degree from Arizona State University.
The future groom received his juris doctorate from Thomas M. Cooley Law School and is attorney of counsel for Burnett, Thomason Attorneys in Cleveland. He received his bachelor's degree from Bowling Green State University.