Valley rallies around MVOC effort for good jobs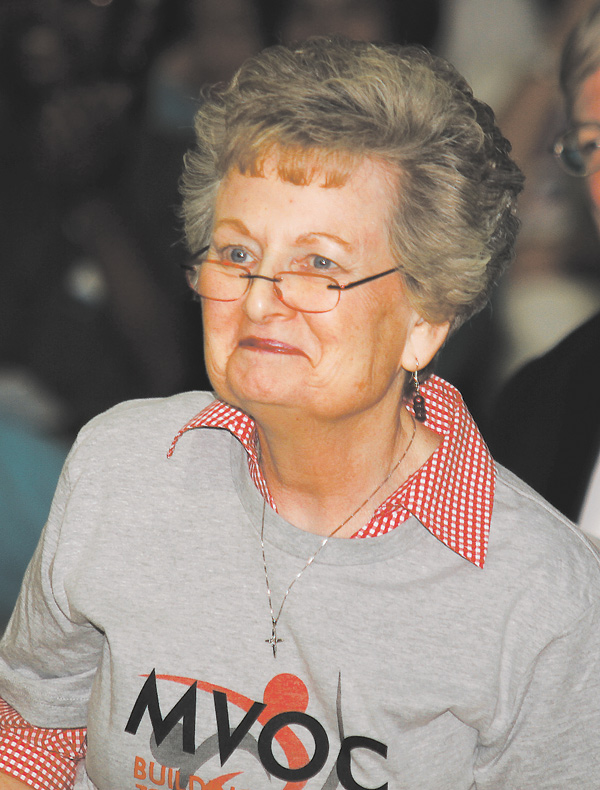 ---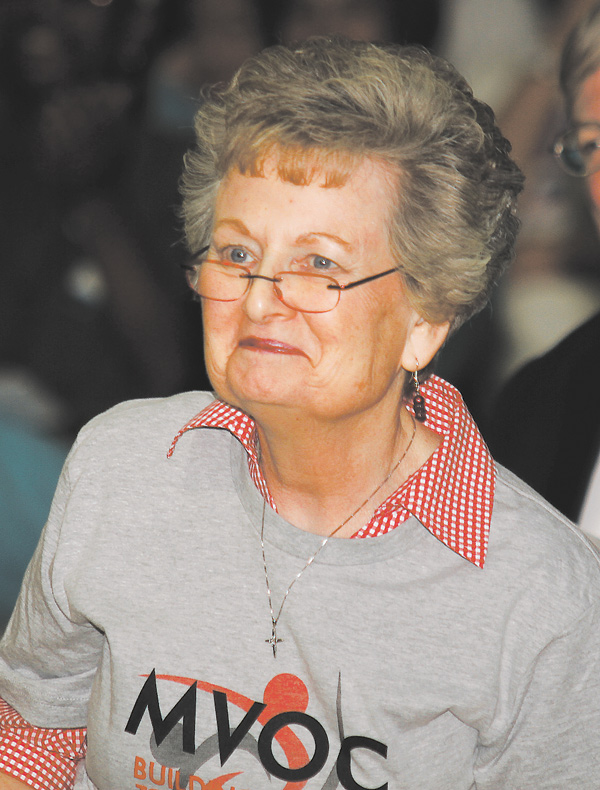 Photo
Jean Waris, a member of the Mahoning Valley Organizing Collaborative's board of directors, discusses the "Rally for Valley Jobs" at Thursday's event.
YOUNGSTOWN
In a strong show of support for better economic policies and stronger communities from Warren and Youngstown to Columbiana and beyond, the Mahoning Valley Organizing Collaborative brought about 200 people together at Stambaugh Auditorium on Thursday.
In what MVOC leaders called a "Rally for Valley Jobs," state representatives, local government officials and surrogates for Ohio's congressional delegation came to Youngstown's North Side to answer questions on both the state and local economy in an effort to educate and inform citizens.
The event also served as an opportunity for MVOC leaders to update the public on some of its work and put local leaders front and center to discuss the issues most important to those in attendance.
"Tonight is a platform to promote good-paying jobs with benefits," said Jean Waris, who serves on the MVOC board of directors. "People shouldn't have to work two or three part-time jobs to survive, and we want to continue making sure that new businesses that come to the area hire Ohioans."
Since 2008, through strategic partnerships with nonprofit organizations, churches, politicians and community groups, the MVOC has worked to organize campaigns addressing vacant properties and blight, human trafficking, community safety and equitable conditions for the Valley's residents.
Recently, the organization has secured more than $75 million in grants to help demolish vacant property in Youngstown. Its work on human trafficking helped to shut down eight recreational massage parlors in Warren where criminal activity was suspected and its volunteers, along with the Ohio Organizing Collaborative, have thus far helped to register 40,818 voters.
Thursday night was another chance to raise awareness for some of the work undertaken during those campaigns, sign on new members in the community and mainly discuss its latest initiative with the Ohio Organizing Collaborative.
"We want to make sure that everyone is sharing in prosperity here in the Valley," said Ron Gay, vice president of the Communications Workers of America Local 4300, a partner with the MVOC. "We are excited for the prospect of an economic resurgence in manufacturing and other fields, but local residents in our communities should be first in line for these opportunities, and employers that hire our residents should provide these workers with respect and dignity on the job."
Underlying the MVOC's work is the push to confront an increasing number of Valley residents who find it difficult to land steady work. Speakers at Thursday's event noted the decline in income equality among Americans, and they highlighted a plan to promote fair and equitable pay.
In their latest "work for all" campaign, the MVOC will focus on four platforms to hire local, create good-paying jobs in the area, promote safety in all communities and ensure workers are treated respectfully on the job.
To do this, the MVOC will continue its work in registering voters, engaging public officials and casting a wide net of involvement through the private sector and with nonprofit organizations.
"We want to thank our politicians for their work," Waris said. "But a lot of what we do is about holding them accountable and making things happen in our communities."