Former mayor's son found dead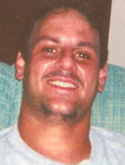 ---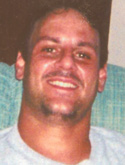 Photo
By Danny Restivo
AUSTINTOWN
The son of a well-known Mahoning Valley officeholder was found dead about 5 a.m. Sunday at the Sleep Inn on Interstate Boulevard.
Sean P. Ungaro, 39, of Oriole Drive in Liberty, was the son of Patrick J. Ungaro, Liberty Township administrator and former mayor of Youngstown. He also was the brother of Eric Ungaro, a Poland Township trustee.
According to police reports, Sean Ungaro was staying at the motel with a 33-year-old woman. The incident still is under investigation.
The younger Ungaro had a criminal record that included drug possession and theft.
"Our family has been on a journey with my brother that many families across America have been on," Eric Ungaro said in a statement. "In the end, God willing, our family will become stronger."
In 2006, Sean Ungaro was arrested at a Coitsville Kmart after he and another person tried to steal razor blades. In 2002, he was found by an ambulance crew asleep in his car and clutching a hypodermic needle. A year before, he was arrested for drug-abuse instruments after police found opiate residue, syringes and a metal spoon.
According to reports, Sean Ungaro admitted he was a heroin addict.
Mike Senchak, executive director of Mahoning County Alcohol and Drug Addiction Services, said the whole family is affected when one member is suffering from drug addiction. He said the disease cuts through all races, classes and socioeconomic backgrounds.
"This is a disease like diabetes or heart disease," said Senchak. "Pat's son was a good person that made some bad choices, and he needed some help."
Calling hours will be from 5 to 8 p.m. Thursday at Schiavone Funeral Home on Belmont Avenue. There will be a service at Our Lady of Mount Carmel Church at 10 a.m. Friday.
More like this from vindy.com
October 23, 2012 12:05 a.m.