Scarnecchia, Kohl vows set for Nov. 10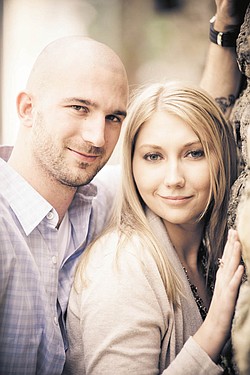 Photo
Ross Kohl and Amanda Scarnecchia
CINCINNATI
Amanda Scarnecchia and Ross Kohl, both of Cincinnati, are engaged to be married Nov. 10.
The bride-elect is the daughter of Erin Hrivnak of Boardman and Anthony Scarnecchia of Poland.
The prospective groom's parents are Mr. and Mrs. Stephen Kohl of Cincinnati.
St. Mary Church, Hyde Park, Ohio, will be the setting for the 1 p.m. wedding ceremony.
Miss Scarnecchia received a degree in finance from the University of Cincinnati. She is a tax accountant for Omnicare Inc.
Mr. Kohl, who is studying criminal justice at Tiffin University, is a training manager for Dewey's Pizza. He was a noncommissioned officer with the U.S. Marine Corps from 2005 to 2009.