Undecideds look to Round 2 for answers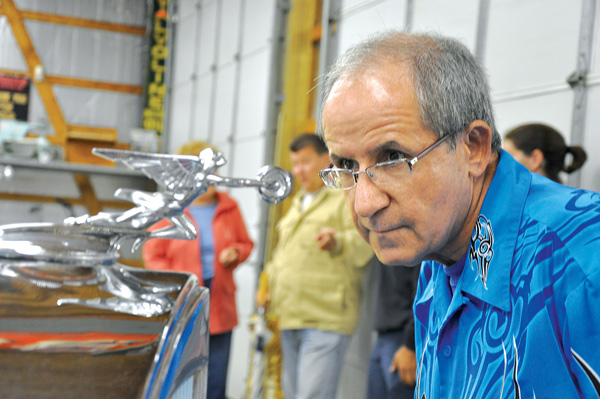 ---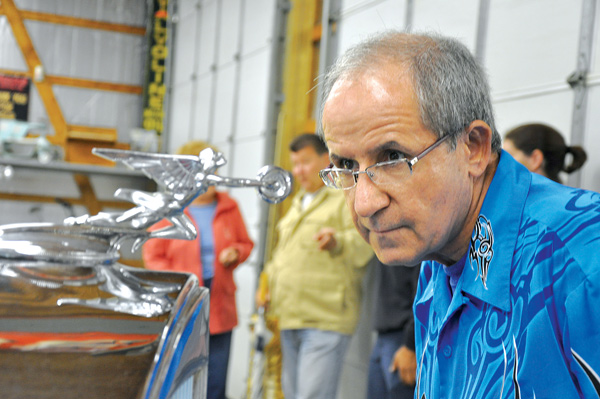 Photo
Joe Sullivan, 60, a Boardman antique collector, is an undecided voter after President Barack Obama's lackluster performance in the first of three presidential debates. He says his presidential pick now hinges on the final two debates.
TheNewsOutlet.org
Joe Sullivan of Boardman looks forward to the end of nearly two years of campaigning.
After President Barack Obama's lackluster performance in the first of three presidential debates, he is once again an undecided voter.
"My vote is still out. I was leaning toward Obama, but now I'll have to wait and see where we go from here," said Sullivan, who felt that the president "spent more time getting ready for his [wedding] anniversary than the debate."
His presidential pick now hinges on the next two debates. He's "open- minded" until then.
That's the beauty of debates, said Paul Sracic, chairman of the Department of Political Science at Youngstown State University.
"I think that's great. Things opened up again. I wouldn't be surprised if you saw more undecideds after that debate."
Sracic also looks forward to the candidates' debates tonight and Oct. 22. The first will air from 9 to 10:30 p.m. at Hofstra University, Hempstead, N.Y. The second will be at Lynn University in Boca Raton, Fla.
"The next two debates are going to be huge," Sracic said. "It stands to reason that neither candidate has 50 percent [of the vote] until those undecided move."
Obama, who once led by more than eight points, now leads by one point or less in Ohio as of Oct. 12, according to Real Clear Politics.
That narrowing gap has reinvigorated the emphasis that each campaign places on undecided voters.
And it's not just the added face time and tours that each candidate is dedicating to Ohio.
Campaign ads and national media have inundated Ohio voters. After the first presidential debate, both candidates bundled up lingering debate topics into ads tailored for swing states such as Ohio.
Sullivan, 60, reads newspapers spackled with political advertisements. He tunes into talk radio only to hear 25 minutes of campaign advertisements in an hourlong slot.
The television ads are pervasive, too.
Since the Ohio Republican primary in early March, local television stations have aired more than $12.8 million worth of political advertisements for local and national candidates, according to political ad revenues collected from WFMJ and WKBN.
The ads do little to resolve Sullivan's opinion of each candidate.
"After nearly two years of campaigning, we still don't know what each candidate stands for and what they'll do," Sullivan said.
Sullivan leans toward the Democratic Party, saying the party is the best advocate for the working class. After watching the Oct. 11 vice-presidential debate, however, Sullivan is fatigued by a seemingly never-ending election season.
"It's nice to get this kind of attention, as annoying as it can be," Sracic said.
Moving forward, Sracic said it could be difficult for Obama to sell his vision for the middle class — even to left-leaning voters such as Sullivan — after four years of policy that have done little to bolster wages or employment for blue-collar workers.
He added that Republicans are better positioned to "reach out and grab" the undecided vote.
"Your typical undecided voter is what we might call a center-right voter," Sracic said. "Just looking at the public opinion polls in the United States, it's a center-right country, meaning there's an equal number of conservatives and moderates, and a much lower number of liberals."
Regardless of voter tendencies, the polls are suggesting that the first debate had a significant impact on the presidential race, more so than in previous elections. If the trend holds true, Sracic said, the "history books" on how debates have not always swayed votes may need to be rewritten.
"If Romney wins the next one the way he won [the first debate], Obama's got a big problem," he added.
Sullivan agrees, but he's hopeful tonight's town hall-style debate will shed light on each candidate's "real" plan.
Left to their devices, neither candidate would provide anything of substance; that's where the moderator comes in.
Sullivan said Martha Raddatz, ABC News foreign affairs correspondent and moderator for the vice-presidential debate, kept the candidates in line and put their claims to the test.
That's a tall order for Candy Crowley, CNN's chief political correspondent and the moderator for the second presidential debate.
Sullivan said Crowley will need to shepherd presidential-sized egos to foster anything useful from either candidate.
TheNewsOutlet.org is a collaborative effort among the Youngstown State University journalism program, Kent State University, The University of Akron and professional media outlets including WYSU-FM Radio and The Vindicator, The Beacon Journal and Rubber City Radio, both of Akron.
More like this from vindy.com