Hollywood in Youngstown? Valley filmmakers applauded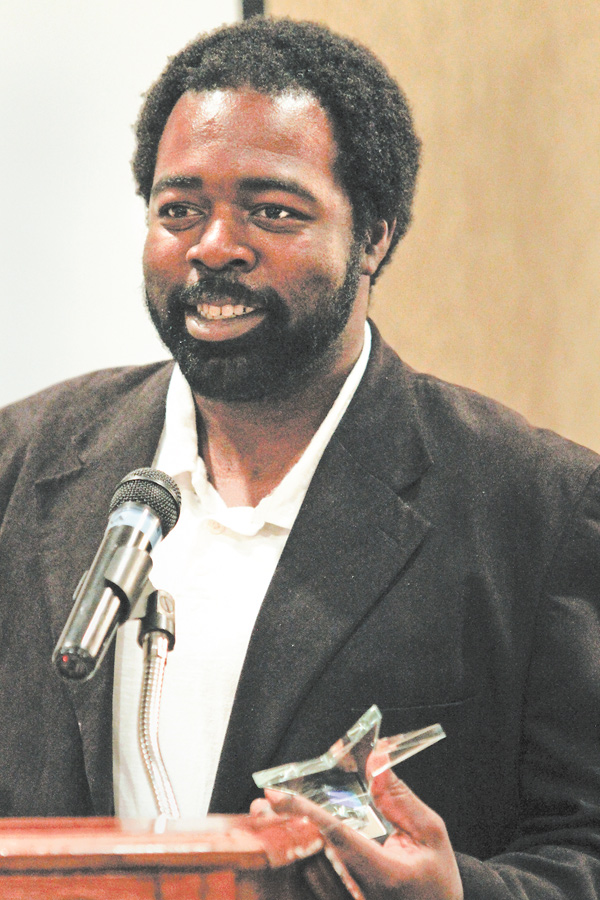 Photo
Derrick Jones of Youngstown holds his award for Best of Festival at the awards ceremony of the Youngstown Film Festival on Sunday night for "The Great Incarcerator Part 1: Dark Little Secret."
YOUNGSTOWN
Most people think of Hollywood when honoring filmmakers and the films they create, but Sunday was set aside to honor filmmakers from the Mahoning Valley.
The Youngstown Film Festival kicked off over the weekend with screenings of movies by Youngstown and Youngstown native filmmakers. The weekend ended with an awards ceremony at the Holiday Inn in Boardman.
Eric Harper, local filmmaker and board member for the film festival, said the area is full of talented filmmakers as demonstrated by the three days of screenings, and they should be recognized for their work.
"This is just a night to praise the filmmakers and tell them how we appreciate their work," he said.
Michele Simonelli, film festival organizer, said the festival has been an excellent way to showcase homegrown talent. She said a few hundred people collectively turned out at the various screenings.
"This finally gives Youngstown a vehicle to show some of the films made by local artists, and it also gives Youngstown a sense of pride to see the talent that comes from here," she said. "I don't think we should sell Youngstown short. There is a lot here."
Simonelli said she is looking to make the film festival an annual event. She anticipates greater participation next year and more work from local filmmakers as well as filmmakers from other areas.
Julie Cancio-Harper, filmmaker and board member, said Youngstown has ties to movies such as a documentary "Born into Brothels," which won awards in 2005. She said not many people know about those connections.
"We thought we have to engage some of the people we know who are out there doing good work," she said. "Youngstown has talent. We are a place where art is thriving and needs more support from the community... If you don't have people in the seats, it's like you didn't make the film."
There were six categories of awards Sunday. Youngstown native and current Bowling Green State University professor Derrick Jones took home the award for Best of the Festival for his film "The Great Incarcerator Part 1: Dark Little Secret." The documentary examines the United States prison system and its unprecedented explosion in population.
Jones said he is proud to receive recognition in his hometown. "It is a point of pride to get such an award from my hometown."
.. I am very proud of my city and where it has come over the years," he said. "Being an artist is a very important part of society, and I am proud to be an artist."